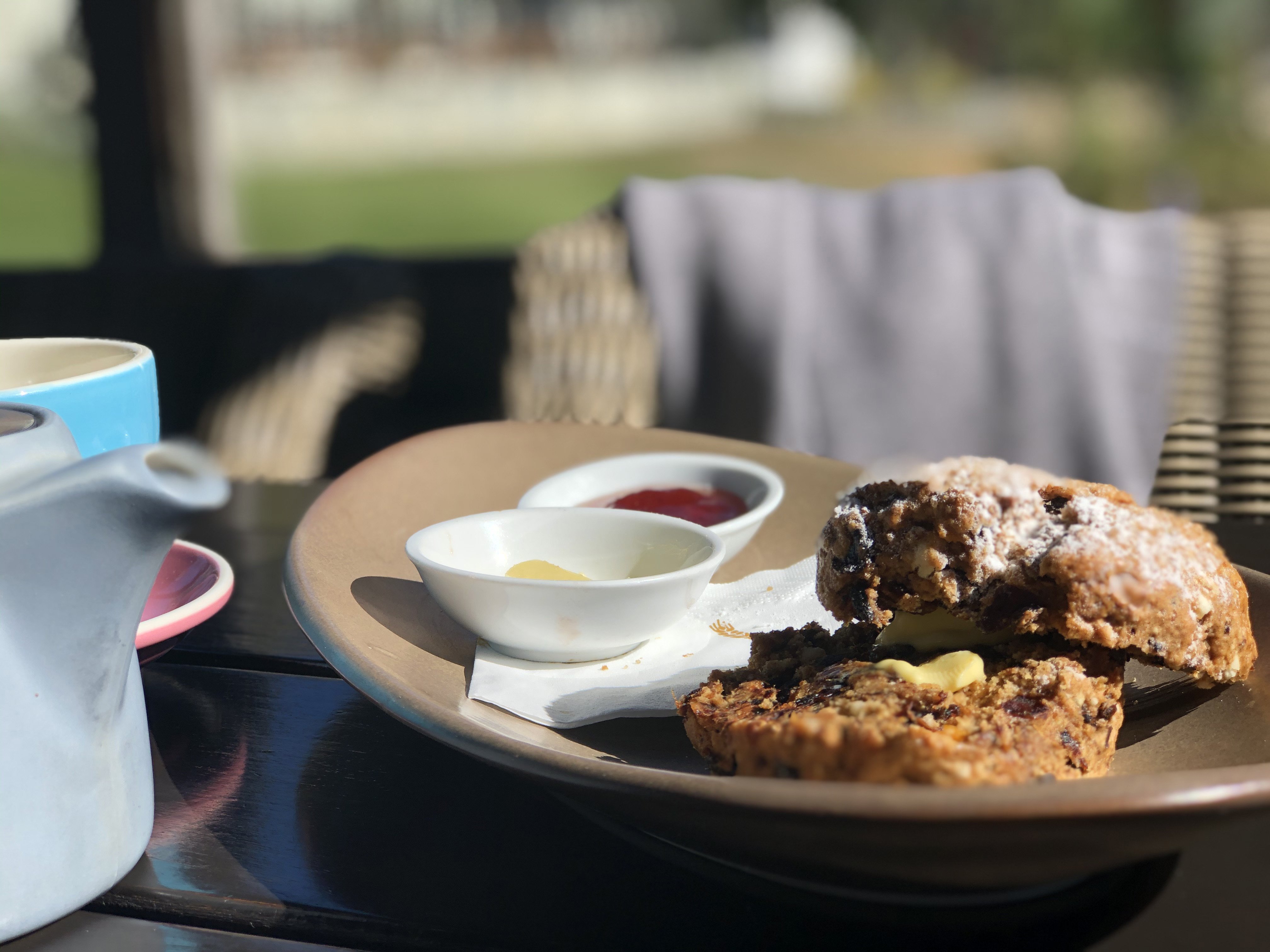 Ask a Chef reveals the secrets of those superb dishes you ate in cafes and restaurants and wanted to try yourself.
Makes 20
1.2kg plain flour
50g baking powder
200g granulated sugar
200g softened butter
2 large oranges
300g chopped dates
200ml milk
Egg wash
1 egg yolk
80ml milk
Method
Heat the oven to 180degC. Boil oranges in water for 5 minute, blitz. Set aside to cool.
Place flour, sugar, baking powder in a mixing bowl and rub butter in with your fingers until it resembles a fine breadcrumb texture.
Attach paddle to cake mixer. Add 200ml milk and blitzed orange until combined. Do not over-mix. Add dates, mix.
On a floured surface, roll out mix to 3cm thick and cut into desired shape.
Place on greaseproof paper, egg wash the top of the scones and sprinkle with raw sugar.
Cook for 20 minutes or until golden.
Serve warm with butter or whipped cream.
• Recipe requested by Beverley Adam. Recipe provided by Millbrook Resort's Hole in One Cafe.
If you have enjoyed a dish in an Otago cafe or restaurant and would like the recipe, write to Ask a Chef, Features, Otago Daily Times, PO Box 517, Dunedin, or email odt.features@odt.co.nz, including your name, address and a daytime telephone number, and we will request it.