The kitchen is the heart of family life for us, Jimmy Barnes and wife Jane say.
"No matter how busy our lives become, we make food every night and then sit down at our big dining room table to eat, talk and laugh."
It is this lifestyle that has led to the pair putting their favourite recipes into a book.
Australian rock singer Barnes lives on the banks of the Wingecarribee River, in the Southern Highlands of New South Wales.
Alongside beautiful photographs of his home, family, garden and the river, Barnes (65) talks about how the family members all contribute to a meal. When his children were younger they all had a specialty they liked to cook and even now they are grown up they still gather in the kitchen and cook together.
"Our kitchen is where we all feel at home."
He says he likes to think of himself as a pretty good cook but knows "deep down" he is still the kitchen hand, ready to chop, peel, grate, stir, fry or clean up whenever Jane asks him to.
"She can taste a dish and instantly tell you all the ingredients you would need to make it happen.
I try to do the same, but not quite as successfully."
Barnes is more of a improvisational cook that never measures precisely, which he admits is great when it turns out, less so when it does not.
"So I don't advise doing this at home, especially if you want to be consistent with your cooking."
For that reason he is happy Jane has put her recipes down on paper so he can now make her dishes successfully.
The BOOK
Where the River Bends.  Recipes & Stories from the Table of Jane and Jimmy Barnes.
HarperCollins, RRP $55
Garden greens and ricotta gnudi with sage butter sauce
We make this often, as our garden gifts us with an abundance of leafy greens all year round. Any greens will do, but make sure you have the equivalent of about 2 bunches of silverbeet, as they will shrink down once cooked.
Serves 5-6
leafy greens, thicker stems removed
1 Tbsp olive oil
1 onion, finely chopped
1 garlic clove, crushed
1 Tbsp chopped marjoram
250g fresh ricotta
1 cup finely grated pecorino (or parmesan), plus extra to serve
1 egg, lightly beaten
50g fresh breadcrumbs (made from day-old bread)
pinch ground nutmeg
plain flour, for dusting
sea salt
freshly ground black pepper
toasted pine nuts, to serve
Sage butter sauce
125g butter, chopped
20 sage leaves
Method
Bring a large saucepan of well-salted water to the boil. Add the greens and cook for about 4 minutes, until soft. Drain into a colander and leave until cool enough to handle. Use your hands to squeeze out as much liquid as you can. Chop evenly and place into a large mixing bowl.
Meanwhile, heat the oil in a frying pan over medium heat and add the onion. Cook for a few minutes, stirring occasionally, until soft. Stir in the garlic and marjoram and cook for 1 minute. Add to the greens and leave to cool, then give it all another good chop.
If it is too coarse, it may not hold together while cooking.
Add the ricotta, pecorino, egg, breadcrumbs and nutmeg.
Season with salt and pepper and combine well. Dust a large tray generously with flour and season it with salt and pepper.
Roll the mixture into walnut-sized balls. Roll in the seasoned flour and dust off the excess. Transfer to another tray and refrigerate for about 30 minutes.
Bring a large pan of salted water to the boil.
To make the sage butter sauce, melt the butter in a frying pan over medium-low heat. Season with salt and freshly ground pepper.
Cook until bubbling then add the sage leaves and let them crisp up in the butter. Once the butter has become a nutty brown, turn on the heat and keep warm.
Working in batches, gently add the gnudi to the saucepan, reducing the heat slightly so the water is simmering rather than boiling hard. When the gnudi balls float up to the top, they are cooked and ready to remove from the water. Lift out with a slotted spoon and place into a large warmed serving dish, spaced a bit apart. Don't pile them up on top of each or they might break up.
Pour the sage butter sauce over all the balls. Lightly sprinkle with toasted pine nuts and extra grated pecorino and season with ground black pepper.
Plum, blueberry and walnut tart
A chef friend suggested adding walnuts to my plum tart. A layer of them scattered under the plums soaks up some of the juices and adds a lovely crunch.
Serves 8
⅓ cup very finely chopped walnuts
8-12 mixed plums, halved or quartered, stones removed
1 cup blueberries
icing sugar, to dust
runny custard, cream and/or ice-cream, to serve
Pastry
180g unsalted butter
1 ⅔ cups plain flour
pinch salt
50ml water mixed with a small squeeze of lemon juice
Method
To make the pastry, take the butter out of the fridge and let it soften a little, then cut into 2cm cubes.
Place the butter into a mixing bowl and add the flour and a pinch of salt. Use your fingertips to rub in, until evenly combined.
Add the water mixture a little at a time and mix with your fingers, bringing the floury flakes together into a ball. You may not need all the water, or you may need a drop more.
Press the ball into a flat disc, wrap in plastic wrap and refrigerate for 30 minutes. Remove from the fridge and leave to soften for about 20 minutes. Meanwhile, preheat the oven to 180degC (160degC fan forced).
Roll out the pastry on a lightly floured surface to fit a 23cm (base measurement) loose-bottom flan tin. Press into the tin and trim off any excess. Sprinkle the base evenly with the walnuts.
Arrange the plums over the pastry base, cut side up. Scatter the blueberries over and dust with icing sugar.
Bake for 20 minutes or until the pastry is golden. Serve warm or at room temperature, with runny custard, cream and/or ice-cream.
Notes: You could replace the plums with apricots when they are in season.
The walnuts should be very finely chopped — almost like walnut meal, but with a little bit of texture.
Hainan chicken with two sauces
In Thailand this is served early in the morning. People on the way to work, or kids on the way to school, will stop for a plate of it. Our favourite spot for this dish is in Hua Hin, where we have holidayed as a family for the past 40 years. It can be sold out by 11am on busy days.
Thais steam the chicken in a big steamer, with the water in the bottom pot catching the fat drippings, which are in turn made into a delicious broth to have with the chicken-fat rice. I always brine my chicken, even when I'm steaming, as I always get a better, juicier result. This is my go-to comfort food, a family favourite. And I love to take my time making this meal, because I think it's the time and love that add extra deliciousness.
Steamed chicken
4cm knob ginger, flattened, plus extra for steaming
3 garlic cloves, smashed, plus extra for steaming
4 coriander roots, cleaned and crushed, plus extra for steaming
dash Chinese cooking wine
dash light soy sauce
1 whole chicken
1 Tbsp kecap manis (sweet soy sauce)
coriander leaves, to serve
4 cucumbers, sliced
ginger, green shallot and sesame sauce (see below), to serve
sweet soy sauce with chilli (see below), to serve
Method
Brine the chicken (see below), using the ginger, garlic, coriander roots, Chinese cooking wine and soy sauce in the brining liquid.
Drain well and pat dry before using.
Rub the chicken with kecap manis. Put some flattened ginger, garlic and coriander root inside the body and place into a large steamer over a large pan of simmering water. Cook for 50–60 minutes, until the chicken is tender and cooked through. Let the chicken rest in the steamer until you are ready to serve (reserve the liquid underneath).
Meanwhile, to make the chicken-fat rice, place the chicken fat in a frying pan over medium heat and heat until rendered (melted). Add the rice and stir to coat well with the fat. Transfer to a rice cooker and mix through the garlic, coriander roots, ginger and pandan leaf. Season with salt and add the stock or water. There will be less liquid than when you usually cook rice, but we want this rice to be a little drier and not over-cooked.
Not under-cooked or al dente either. Cook according to your rice cooker directions.
Ginger, green shallot and sesame sauce
4 green shallots, white and pale green parts, sliced
sea salt
5-8 cm piece young ginger, finely grated
⅓ cup sesame oil
Method
Sprinkle the sliced green shallots with sea salt and finely chop.
Combine in a bowl with the ginger and mix well.
Heat the sesame oil in a small saucepan over medium-low heat, until just warm. Add to ginger and shallots and mix well.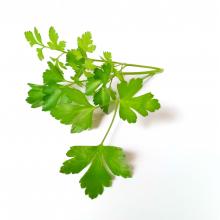 Sweet soy sauce with chilli
½ cup kecap manis (thick sweet soy sauce)
3 cm knob ginger, finely grated
6 coriander leaves, finely chopped (some stalk is OK)
1 garlic clove, crushed
1 tsp yellow soybean paste (optional)
1 tsp brown sugar
½ long green chilli, sliced
½ long red chilli, sliced
1-2 tsp chicken stock if needed
Method
Mix all the ingredients (except the stock) together in a bowl.
If you need to thin out the sauce, stir in a little chicken stock.
Note: If you add a splash of this sauce to any stir-fry, it will give the dish a sticky sweetness and you won't get any complaints from the kids.
It's the essential sauce for Hainan chicken; I heat it up with chillies and ginger for the adults and leave it plain for the little ones.
How to brine
Brining isn't an absolutely necessary step when you're cooking meat or chicken, but, if you have the time to do it, it makes all the difference it both tenderises and infuses flavour. Speaking of flavour, the only rule for what you add to the brine mix is that it is to your taste.
A basic brine is 8 parts water to 1 part salt by volume. I just use table salt for this. Make up the brine by stirring salt into the cold water, in a large enough container to hold your meat so that it will be fully submerged. Choose a glass, ceramic or plastic container rather than metal.
Add your favourite flavourings  — choose flavours that will complement the recipe the meat is to be used in. We often use a dash of Maggi sauce, apple cider vinegar, bay leaves, peppercorns, garlic and fresh herbs. For Asian recipes, include flavours such as ginger, chilli and soy sauce.
Add the meat, cover and refrigerate for at least 4 hours, or up to 24 hours. Drain well and pat dry before cooking.
You can also brine in beer.