When it comes to serving wine it pays to read the label, reviewer Mark Henderson finds.  
I well remember a childhood treat where Mum would give me money to buy a bottle of fizzy drink from the dairy. The bottles were so incredibly cold that the first mouthfuls caused a searing pain to rush through your nose and into your brain. Somehow, this was meant to be pleasurable.
We've come a long way since then, but appropriate serving temperatures for wine can still be elusive. White wines often suffer the greatest misfortune in our homes, cafes and restaurants: served direct from the fridge, they glisten attractively with condensation, but at 4degC they are unyielding, as cold suppresses aromas and fruit while highlighting acidity. Too hot by comparison, and they become flabby, soupy and unappealing.
Red wines get to grips with that hoary old thing "room temperature'' as an oft-recommended serving temperature. What on earth is that? Room temperature in a modern, double-glazed, well-insulated home is a far cry from that in an old, barely insulated, drafty weatherboard bungalow.
Invariably, we employ some method to warm bottles up, though oddly enough, the reverse was the case this hot summer, when the lounge was so warm that a little spell in the fridge worked wonders for a few overly warm reds.
This is all pretty haphazard science, relying on touch, luck and whim to get it right.
Taylors Wines, from Australia, have come up with a nifty tool on the back label of their wines that might just give us the helping hand we need. Embedded in the label is a temperature sensor that uses photochromatic ink technology: thus, changing colour dependent on the temperature.
They suggest 6degC-8degC for bubblies, sav blanc and pinot gris, 8degC-10degC for riesling, 10degC-12degC for chardonnay (green), 12degC-14degC for pinot noir and 16degC-18degC for shiraz and cabernet (which corresponds to a lovely fuschia colour).
It's pretty easy to follow, and may well enhance your drinking pleasure, and I'm all in favour of that!
---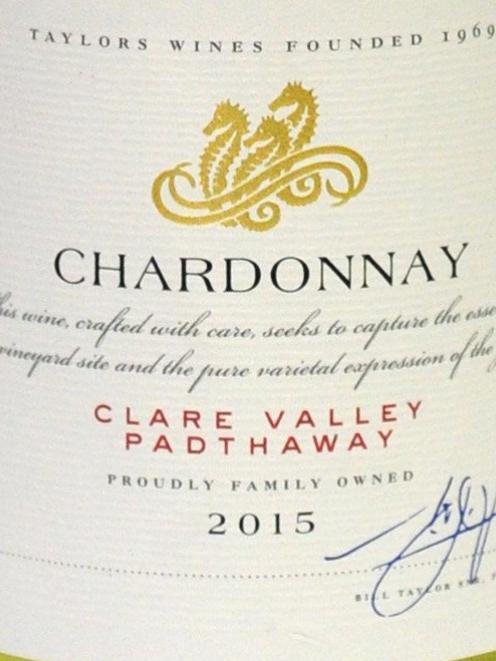 2015 Taylors Chardonnay Price:
$18.50
Rating:
Very good
Classic chardonnay aromas of peach and tropical fruits. Those fruit notes carry on to the palate with an added citrusy lift and light toastiness. Nicely made; clean, fresh and easy drinking.
Developing a little apricot kernel grip and warmth on the finish. Good value.
2014 Taylors Promised Land Shiraz Cabernet Price:
$16
Rating:
Good to very good
Very perfumed aromas with raspberry, spice and bramble. Medium weight, showing some blackberry and leaf notes. Some tannic grip and acidity lends structure. A little overtly sweet with liqueur raspberry/cherry elements giving counterpoint to the leafy cabernet notes.
Sweet jamminess on the finish.
2014 Taylors (Clare Valley) Shiraz Price:
$18.50
Rating:
Excellent
Raspberry and spices, savoury characters and light toasty oak notes showing. Rich, spicy fruit on the palate. Harmonious and relatively sumptuous: supple yet with supporting grip. Very easy and rewarding drinking, fleshing out with aeration showing violet florals and black fruits.
Excellent value for money when on special.
---