The irrepressible Annabelle White cajoles and encourages her readers in her latest book,
Casual Cooking: Recipes for good times in the kitchen
(Penguin).
She promises instant success at your next dinner party with things like Asian salmon served on mashed potatoes, or Greek-inspired prawn feta and orzo salad, persuading you they are simple and delicious, or that you won't be able to stop at one fried stuffed mussel, and that her sticky date pudding, "the best ever served with lashings of caramel sauce", is marriage-proposal material! Her enthusiasm is infectious and her recipes look good.
---
Yottam Ottolenghi and Sami Tamimi are not well known in New Zealand but I'm pleased to see their latest cookbook Jerusalem (Ebury Press) here. The two chefs behind the noted Ottolenghi restaurant in London grew up in Jerusalem, Ottolenghi in the Jewish west and Tamimi in the Arab east, but they did not meet until they were both working in London.
In this book they explore the flavours and smells of the city's food which is influenced by the many peoples who live there, from eastern Europe, Tripoli, Tunisia, France, Britain, Palestine, Germany, Spain, Ethiopia, Russia and Armenia, among other places. While they all have their own culinary traditions, there are common elements such as cucumber and tomatoes to make salad, stuffed vegetables with rice or rice and meat, pickled vegetables, and of course olive oil, lemons and baked pastries stuffed with cheese, not to mention the local, seasonal ingredients, they say.
Throughout there are little stories explaining the origins of a recipe, or how and when and which community eats it, such as kibbeh, or the heated arguments about who invented hummus and where the best is to be found.
Recipes include comfort food like the ancient mejadra, a dish of lentils, rice, spices and fried onions, as well as fresh salads and vegetable dishes - some beetroot recipes like pureed beetroot with yoghurt and the herb za'atar, or a spicy beetroot, leek and walnut salad. Meatballs, chopped liver, spicy lamb dishes, pies like filo filled with herbs and cheese, an egg surrounded by pepper and onion strips baked on pastry, and many desserts.
Despite being chefs, the authors maintain the simplicity and integrity of the food they write about, rather than fussing over. This is a book I'm going to enjoy exploring in the kitchen.
---
If you've ever entertained the idea of making sausages or curing meat but didn't know how, Jeremy Schmid's
Bangers to Bacon: A New Zealand guide to making, cooking and using sausages and cured meats
(New Holland) is the book to read. The chef started the Little Boys sausage range, but now runs his own restaurant in Mt Eden, Auckland. He explains the equipment and ingredients you need and gives numerous recipes for good old kiwi bangers and fresh gourmet sausages, hot and cold-smoked sausages, dry-cured European-style sausages like chorizo and landjäger, and cures for bacon and dried beef. He also gives many recipes for using sausages, such as cassoulet, toad-in-the-hole, Scotch egg and various stews, braises and curries. There are even vegetarian and vegan sausages.
---
Francophiles, and customers of La Cigale French market and bistro in Auckland, will be interested in Elizabeth Lind's
La Cigale
(Random House). It's the story of her and her family's love affair with France, and Paris especially, and how they developed their Parnell market, bistro and shop which specialises in things French - although the weekend markets consists of artisan produce from the North, and a few items, like Central Otago fruit, from elsewhere. It's full of classic French recipes from their bistro, from favourites enjoyed on her travels, and from stallholder produce, and also has small profiles of the regular market vendors.
It's a handsomely produced book and ends with some of Lind's favourite things to do in Paris. Ideal coffee-table material, and to inspire you to visit their enterprise and France.
---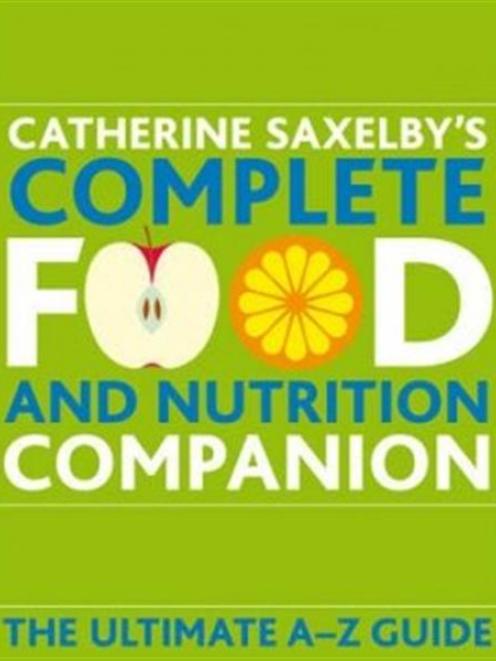 Energy drinks sound as if they would do you good, but they are really fizzy drinks with added caffeine and should be avoided. This is one tiny snip of useful information in Catherine Saxelby's
Complete Food and Nutrition Companion: The ultimate A-Z guide
(Hardie Grant), a tome chock-full of sensible and informed advice.
The Australian nutritionist answers questions and busts myths, such as identifying diet traps, exploding hangover cures or demystifying superfoods, and explaining things like the glycemic index (GI), phytochemicals, the ins and outs of sugar and sweeteners, seasonal and sustainable eating, and gives information on good diets to help prevent all sorts of lifestyle diseases. An essential reference book for anyone concerned about health and nutrition.
---
For millennia garlic has been considered a medicine as well as a flavouring, but it was replaced by antibiotics and other drugs in the early 20th century, according to Natasha Edwards, author of
Garlic: The Mighty Bulb
(Kyle Books).
Edwards grew up on a garlic farm on the Isle of Wright, cleaning and plaiting garlic from a young age, and is obviously enamoured of the subject. Her book is an exhaustive look at the bulb, its origins, history, varieties, how to grow it, health and remedies using garlic, the story of the garlic farm, and, of course, some enticing recipes from around the world: not only things like chicken with 40 garlic cloves, but also Brazilian fish stew, roast butternut squash and garlic risotto, som tam (green papaya salad) and marinated minty garlic carrots.
A fascinating book.
---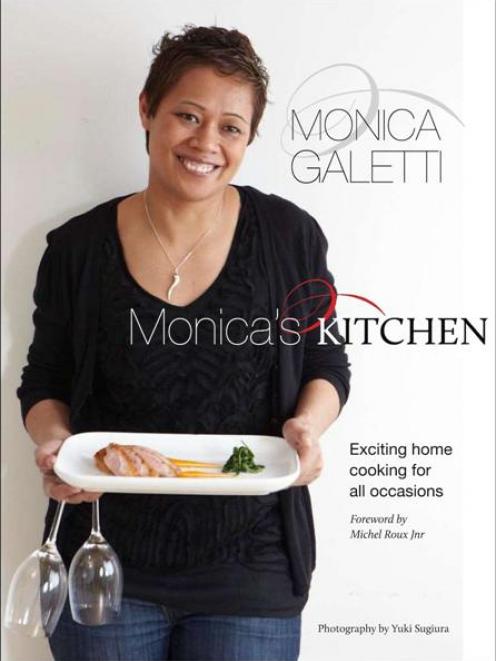 Samoan-born, New Zealand-raised, London-based chef and
Masterchef
judge Monica Galetti has written her first cookbook,
Monica's Kitchen: Exciting home cooking for all occasions
(Quadrille).
Her recipes reflect influences from her travels: olive bacon and fennel cake from France, saffron lamb stew with bulgar, crayfish and mango salad, roast venison with chocolate sauce or pear souffle with salted caramel sauce. They are not necessarily quick and easy, although some like tartiflette and dark chocolate brownie are. However, to my mind her most interesting recipes are in the section called "Something different" where she draws inspiration from her Samoan background with recipes such as Pacific Island cured fish, steamed pork and mushroom buns, Dad's stewed octopus my way and crispy pork belly with taro.
---