Sometimes the best Christmas presents are those made yourself.
So if you are finding Covid-19-impacted Christmas shopping not much fun, why not turn your hand to making your own presents.
Food is always appreciated and sweet treats make great presents. So for a few hours in the kitchen using easy to find ingredients you can create some lovely gifts.
Here are a few ideas.
Orange, chilli and chocolate bark
Ashia Ismail-Singer says this is an easy dessert or after-dinner treat.
This recipe is very flexible as you can substitute any combination of dried fruit and nuts that you like.
Chocolate and orange always go well together and the inclusion of a few spices adds extra flavour.
SERVES 10-12
¼ tsp ground cloves
4-6 cardamom pods, seeds removed and ground
¼ tsp cayenne pepper
¼ tsp ground chilli
½ tsp ground cinnamon
400g dark chocolate
2/3 cup pistachios, roughly chopped
2/3 cup cashews, roughly chopped
½ cup dried cranberries, roughly chopped
finely grated zest of 1 orange
extra nuts to decorate
edible gold (optional)
Method
Line a baking tray with baking paper.
Place the spices in a small frying-pan over a medium heat. Allow them to toast without burning to release their aromas, about 30-40 seconds.
Remove from the heat and set aside.
Melt the chocolate either in the microwave (remove and stir every 30-40 seconds) or in a bowl set over a saucepan of boiling water.
Add the spices, nuts, cranberries and half the orange zest to the melted chocolate and stir to combine.
Pour on to the prepared tray, spreading it evenly. Scatter over the extra nuts and remaining orange zest and dust with edible gold if using.
Place in the fridge to set. Break into shards before serving.
- From Saffron Swirls and Cardamom Dust by Aisha Ismail-Singer 
Gingersnap cookies
MAKES ABOUT 50
280g plain (all-purpose) flour
2 tsp bicarbonate of soda (baking soda)
½ tsp salt
3 tsp ground ginger
1 tsp ground cinnamon
½ tsp ground allspice
¼ tsp ground white pepper
225g butter, at room temperature
100g raw sugar
100g brown sugar
1 egg
1/3 cup molasses or dark, thick honey
Method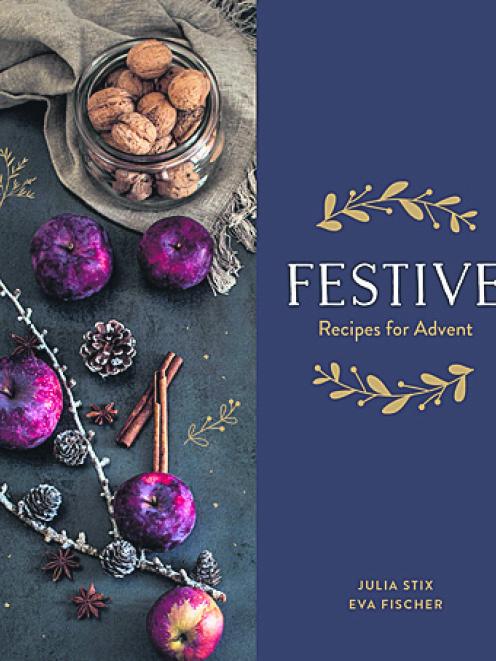 Combine the flour, bicarbonate of soda, salt and spices in a bowl and set aside.
Whisk the butter and sugars in another large bowl until creamy, about 3 minutes.
Add the egg and molasses and mix well. Add the flour mixture and gently combine to make a smooth, very soft dough. Tightly wrap the dough in plastic wrap and refrigerate it for at least 2 hours or until firm.
Preheat the oven to 180degC. Line two baking trays with baking paper.
Roll the dough into balls, about 2.5cm diameter. Place the balls on the trays, leaving at least 5cm between them.
Bake for 10-15 minutes or until the cookies are golden brown.
Remove from the oven, leaving the cookies on the trays to firm up a little, about 3-5 minutes.
Transfer the cookies to a wire rack to cool completely, then store in an airtight container.
- From Festive by Julia Stix