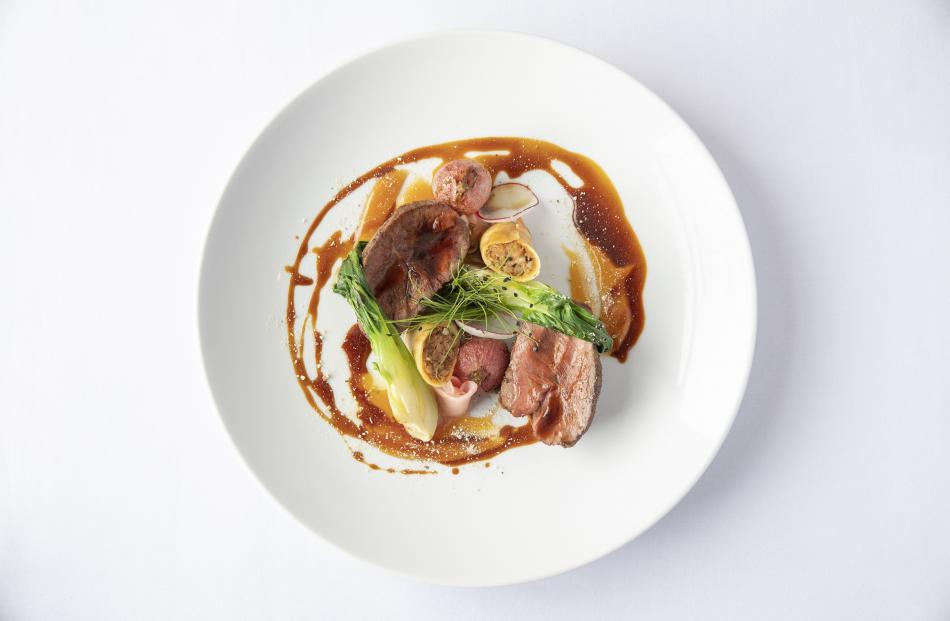 Two Otago chefs have made it into the finals for the Silver Fern Farms Restaurant Awards 2018.
From 70 entries, the judges have chosen 12 finalists from around the country, including Dunedin's Vault 21 executive chef Greg Piner, who is a finalist for the second year, and head chef at Oliver's Victoria Store, in Clyde, James Waite.
Piner's dish is lime leaf-infused sticky short ribs with textures of mandarin, wasabi potato cake, crispy sea kelp, cashew and ginger slaw, while Waite's is roast lamb rump, lamb shoulder spring roll, bok choy, radish, ginger, miso caramel and shitake jus.
The judges were searching for authentic, inspirational and delicious food experiences pairing Silver Fern red meat with accompanying ingredients and presented creatively.
Head judges Geoff Scott and Catherine Bell said it was difficult to trim the entrants down to only 12 finalists.
''We are very excited by the positive feedback from the judging team. These highly qualified assessors reported delicious dishes and amazing feats of creativity. Without doubt, this year the competition has been more intense than ever.''
Bell and Scott will visit all finalist restaurants during May for the final judging. Winners will be announced in June in Auckland.
Diners can experience the 12 finalist dishes uniquely prepared for the restaurant awards until the end of July, including at Vault 21 and Oliver's.