We've all heard about supersizing, how portion sizes have crept up and we find we are eating much more than we used to, Charmian Smith writes.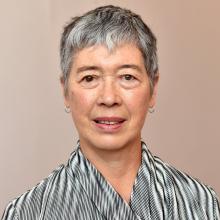 It's one of the factors contributing to the obesity epidemic and many of us associate it with fast-food, but it's also obvious in cafes where scones, muffins and slices are now huge. They are so big that if you choose to order one, you have to share it or ask for a doggy bag to take the rest home.
Not surprisingly, this supersizing trend has also infiltrated home baking recipes, according to Emeritus Prof Helen Leach.
She said she was  astounded and shocked to find some recent recipes had been "enriched" with high energy ingredients such as butter and sugar, and although the same sized tin might be used, the resulting slice was thicker and the number of pieces reduced so each was larger.
She traced the trend in community cookbooks published throughout the 20th century as well as commercial cookbooks, particularly the 1992 and 2005 editions of the popular Edmonds cookbooks. It was also evident in cookbooks by many New Zealand food writers since the 1990s.
This builds on her earlier work on pavlovas and Christmas cakes which led to her books, The Pavlova Story (2008) and The Twelve Cakes of Christmas (2011).
Many of the old recipes used certain ratios of butter, sugar and flour, and although these could be doubled or halved, they remained constant until the 1990s, she said.
While some of the changes in ratio might have initially been due to rounding up when converting to metric measurements, both food writers and home bakers also increased the amounts of butter and sugar while reducing the number of portions you cut the slice into, thus both enriching and supersizing the recipe. The trend was spread by the contributions of recipes to fund-raising cookbooks, magazines and newspapers as well as by food writers in their own cookbooks.
The grossest example of enrichment was the ginger crunch recipe, she said. There was no change in the mixture for the base, but the icing, which originally used 50g of butter,  cup of icing sugar and 1 tablespoon of golden syrup, called for one and a-half times as much in the 2005 edition of Edmonds: and for "a more generous topping" the cook was given the option of doubling these quantities to 150g of butter, 1 ½ cups of icing sugar and  ½ cup of golden syrup. This makes for a slice dominated by the sweet rich icing rather than the crunchy base, she said.
For Louise cake, a slice with a raspberry jam and meringue topping that made its first appearance before World War 1 and is still found in cookbooks and cafes today, she analysed 135 recipes.
In recent recipes the quantities of butter, sugar and eggs for the base had doubled and the flour increased by . Because it was cooked in the same sized tin it was thicker. However, the meringue topping remained the same.
"Some of today's recipes for Louise cakes have abandoned the old ratios and call for disproportionate quantities of butter and sugar that our grandmothers and mothers would have thought extravagant. We are more likely to use the word 'unhealthy'," she said.
Abandoning the old ratios changes the texture, as is demonstrated by Chinese chews, originally a chewy slice with dates, nuts and, sometimes, ginger. Prof Leach thinks the recipe originated in the US, probably around World War 1, but by the late 1920s and early 1930s was appearing in New Zealand and Australian community cookbooks. These earliest recipes contained eggs, sugar, dates, walnuts, flour, baking powder and vanilla, but no butter, and the resulting slice was chewy.
A dessertspoon of melted butter soon crept in, and in another version, originating in a cookbook issued by an oat producer, included rolled oats and had 3oz (85g) of butter. The original butter-free bar eventually turned into one with 4oz (113g) and sometimes 6oz (170g) or 8oz (226g) of butter, which meant it was no longer chewy.  As Chinese chews were not commercially made, it was obviously an adaptation by home cooks, Prof Leach said.
Those of us who are cutting down on sugar may find some of these old recipes too sweet, especially when it comes to unbaked slices, such as rocky road, that were popular in the 1970s and '80s.
These used butter or white vegetable fat, sugar, sweetened condensed milk, crushed biscuits or cereals like rice bubbles, and sometimes also marshmallows and glacé fruit, pressed into a 8x12 inch (20x30 cm) tin and refrigerated to harden. They are certainly very rich and sweet. However, a 1971 New Zealand Women's Weekly cookbook called for cutting these into 48 pieces so each would be about 5cm x 2.5cm, Prof Leach said.
She calculates that chocolate rice bubble bars of this size would contain fewer than 100kcal each. But if anyone makes these today, do they cut them this small or into the large sizes we are used to seeing in cafes?"What we have all been forgetting, including me, is that portion sizes in the 1970s were much more modest," she said.
Smaller portions are something those of us who enjoy home baking could well return to.
Reducing sugar in baking
In baking, sugar affects volume, moisture, texture and the colour of cakes and biscuits as well as adding sweetness.
However, many recipes have more sugar than necessary and too much sugar can obscure the flavour of other ingredients, such as chocolate. Some people say you can reduce the sugar in most recipes by a quarter or even half without much noticeable difference.
You can use a mashed ripe banana, fruit puree or dried fruit instead of some of the sugar, although this might affect the texture. Sweet spices such as vanilla, cinnamon, nutmeg, mint and angelica, or orange or lemon zest can intensify the flavour.
Experiment, your cake or biscuits might not be quite the same, but that's not necessarily a bad thing.