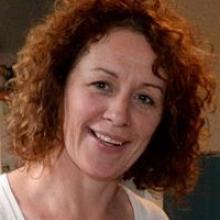 Autumn has arrived, bringing with it an exciting new array of vegetables, including savoy cabbage.
Here, I have combined a few techniques with some bits and pieces found in my fridge and pantry to provide a comforting note to satisfy our closing-in evenings.
Braised savoy cabbage with crispy crumbs
(serves 4-6)
Ingredients
100g stale bread, roughly torn
1 tsp fresh thyme or rosemary leaves
25g parmesan cheese
1 large savoy cabbage, cut into 8 wedges
2 onions, peeled and cut into 5mm wedges
2 Tbsp butter
2 Tbsp oil
2 garlic cloves, sliced thinly
200ml vegetable or chicken stock
150g cheddar cheese, or anything you have in your fridge, cut into bite-sized pieces
salt and cracked pepper
Method
While the oven is heating to 200degC, make the breadcrumb topping.
Place the bread in a food processor along with the thyme, parmesan and a little salt and cracked pepper. Whizz the mixture until it resembles coarse crumbs. Add 1 tablespoon of oil and mix to combine. Set aside.
Heat the butter and remaining tablespoon of oil in a large fry pan. Add the onions and garlic to the pan and cook briefly for a minute or two. Add the cabbage wedges to the onions and fry for 1-2 minutes each side so they have a little colour.
Carefully remove from the fry pan and place in a suitable-sized oven dish. Add the chicken stock to the fry pan and let the stock bubble for a minute. Stir to remove the bits which may have stuck to the bottom. Pour this over the cabbage.
Season lightly with salt and cracked pepper. Dot over the cheese and finish with the breadcrumb topping.
Bake for 15-20 minutes or until the cabbage has absorbed the stock and softened and the crumbs are golden and crispy.