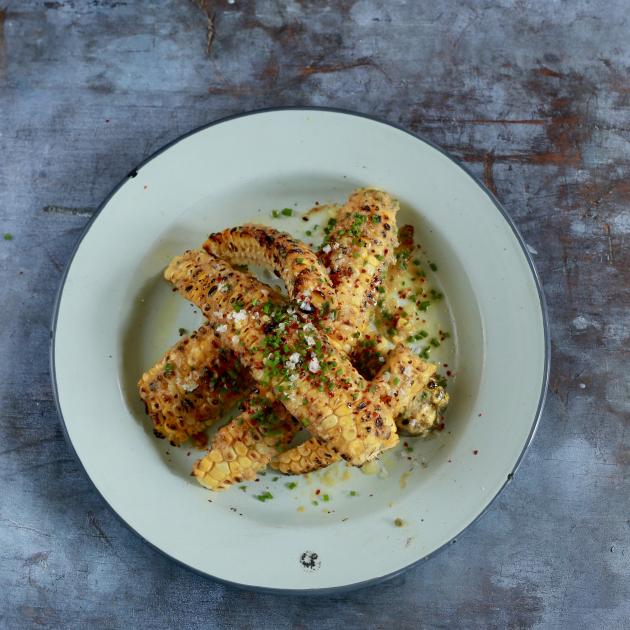 Fresh corn season is upon us and I can never seem to get enough. Corn riblets have gone global, and I can see why.
Serves 4
2-3 whole corn cobs
50g unsalted butter, at room temperature
2 Tbsp miso
chives or spring onions, finely chopped
cracked black pepper
Method
Remove the skins and husks from the corn. Cut the cobs in half crosswise, and then into quarters lengthways, so that you get eight pieces from one cob.
Heat the barbecue so that it is hot.
While the barbecue heats, cream the butter with the miso until well combined, add plenty of cracked black pepper and mix through the chives or spring onions.
To cook the corn, place directly on hot grill. Turn the corn after a couple of minutes or when you see the corn starting to go a delicious deep golden colour (usually 5-7 minutes).
Remove and smother with plenty of miso butter.
Note: Please take care when cutting corn as it can be hard to cut through.