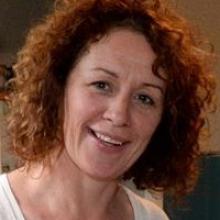 Portugese food is often overlooked, writes Alison Lambert.
If, like me, you have eaten in Portugal, you will understand just how flavoursome and varied their cuisine is.
It is full of handmade, cured salamis, sausages and an abundance of fresh juicy flavours.
I also remember just how much they loved their sweet cakes and pastries.
These recipes may not be so common here but are widely eaten there.
Acorda alentejana (Portuguese soup)
This soup is one of the most popular soups found in Portugal. It is a simple peasant soup that combines bread soaked in a delicious coriander-based broth served with a poached egg on top.
Serves 4
Ingredients
Broth
2L chicken stock
8 garlic cloves, finely chopped
6 sprigs fresh coriander
2 Tbsp olive oil
Soup
6 cloves garlic, chopped
salt and pepper to taste
1 lemon, 3 strips of rind
½ cup fresh coriander, coarsely chopped
1-2 Tbsp olive oil
4 eggs
4 slices bread
To garnish
1 Tbsp chopped coriander
Method
Broth
Place all ingredients in a saucepan and bring to the boil. Then reduce to a gentle simmer for 15-20 minutes. Remove and strain, discarding the garlic and coriander.
Soup
Blend the garlic, lemon rind and coriander together until they form a smooth paste. Remove and set aside.
Toast the bread and warm 4 bowls.
Place a slice of toast in each bowl and spread over a generous spoonful of the coriander paste.
Reheat the broth, season with salt and pepper and poach the eggs in the hot broth for 4 minutes or until the eggs are cooked to your liking. Remove the eggs and place on the toasted bread.
Ladle over the hot broth and sprinkle over a little more coriander.
Peri peri chicken
I have many memories of preparing and eating this fiery chicken dish while living in Portugal.
I'm cooking this in the oven, but it is even better grilled on the barbecue.
Serves 4-6
Ingredients
whole chicken
2 dried ancho chillies, rehydrated
Marinade
2 Tbsp smoked paprika
6 cloves garlic, lightly crushed
1 Tbsp salt
1 tsp coriander
¼ cup olive oil
juice of ½ lemon
½ tsp white pepper
Method
Heat the oven to 200degC.
Soak the dried ancho chillies in a small saucepan of simmering water for 5 minutes. Remove from the heat and leave to sit for a further 10 minutes.
Butterfly the chicken by placing it on a cutting board, breast-side down. Using sharp kitchen scissors, cut along both sides of the spine, remove and discard. Turn the chicken over and, placing your hand on the breast bone, press down hard with the palm of your hand to flatten.
Make the marinade by blending all ingredients into a paste, using a food processor.
Brush the paste over the chicken, making sure you get in all the crevasses. Keep the remaining paste, as you will use this throughout cooking.
Lightly oil the base of the roasting dish and place the chicken skin side down and roast for 15 minutes. Turn the chicken over and brush with more paste. Continue cooking and basting for 30 minutes.
Turn the grill on in your oven and crispen up the skin so you get a dark, deep charred appearance.
Test the chicken between the thigh and leg. The internal temperature should reach 180degC or the juices should run clear.
Remove chicken when done and let rest 5-10 minutes before serving.
Chorizo, tomato and chickpea salad
No Portuguese meal is complete unless it has chorizo. This simple yet powerful salad is full of flavours, textures and colours.
Serves 4-6
Ingredients
3-4 Tbsp olive oil
300g chorizo, sliced thickly
440g cooked chickpeas, drained
300g cherry tomatoes, halved
1 tsp paprika
1 Tbsp red wine or sherry vinegar
large handful fresh parsley, roughly chopped
sea salt
Method
Heat the oil in a medium frypan over a moderate heat.
Add the chorizo and cook so it is crisp and turns a deeper red on both sides.
Add the chickpeas and paprika and coat well in the oily spices for about 3 minutes.
Finish by adding the vinegar and tossing it all through the chickpeas and chorizo.
Season with a little sea salt and add the chopped parsley. Toss together once more.
Best eaten at room temperature.
Pao de Deus (Bread of God, coconut Portuguese bread)
Portugal is famous for its sweet treats, pastries and bread. I found these coconut-crusted brioche-type buns in the village I was living in. When fresh from the oven, they are the perfect morning go-to, especially with a good coffee!
Makes 10
Ingredients
Dough
½ cup milk
½ cup warm water
1 Tbsp sugar
1 Tbsp yeast
2 eggs
1 tsp vanilla extract
1 Tbsp rum (optional)
3 ½ cups flour
1 Tbsp lemon zest
¼ cup sugar
50g butter, room temperature
½ tsp salt
Coconut topping
2 cups shredded coconut
½ cup caster sugar
1 egg
1 beaten egg for brushing, for glazing
icing sugar, for dusting
Method
Combine the milk, warm water and one tablespoon of sugar then put it in a warm place until mixture becomes frothy.
Put the flour, sugar, lemon zest and salt in a bowl of an electric mixer. Mix with the dough hook and beat to combine.
Add the yeast, eggs and softened butter.
Knead gently for 5 minutes. The dough should be slightly sticky, but not wet.
Cover the dough with a damp cloth. Let it rest in a warm place until it doubles in size (approx 1 hour).
While the dough is resting, mix all the ingredients for the coconut topping.
Divide the dough into 10 equal portions, about 90g each, and form round buns. Put them on a greased tray and brush with the beaten egg. Let stand for 45 minutes.
Heat the oven to 180degC.
Place the coconut topping on top of each bun, being careful not to flatten the rolls.
Bake for 25 to 30 minutes or until golden brown.
Allow to cool, dust with icing sugar.