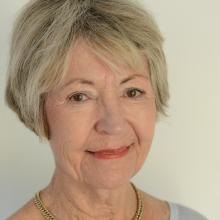 This is a perfectly balanced cake. The tart, tangy rhubarb topping offsets wonderfully the fragrant almond and polenta sponge beneath.
Intensely moist and flavourful, it is a textural delight.
The almond-rhubarb combination is quite magical, not at all cloying or overly sweet. The oil keeps the cake moist and the wine adds a depth of flavour.
Choose deep pinky-red slender stalks of rhubarb for the best flavour. These slim stalks hold their shape and do not fall apart when cooked.

Upside down rhubarb and almond cake
Cuts into 18-20 slices
Ingredients
Base
70g caster sugar
500g rhubarb stalks (prepared weight) trimmed, any thick stalks split lengthways, sliced into 1cm lengths
Cake
170g sugar
2 large eggs (size 7)
⅔ cup neutral oil (I used rice bran)
⅔ cup dry white wine
1 tsp almond essence
190g standard flour
1½ tsp baking powder
70g instant polenta
40g ground almonds
Glaze
⅓ cup strawberry jam
Method
Preheat the oven to 180degC (160degC fan bake).
Line the base of a round 22cm-23cm cake tin with non-stick baking paper and lightly oil the sides.
Sprinkle the caster sugar over the base. Gently distribute the rhubarb over the sugar to cover evenly. Set aside.
Place the sugar (second measure) and the eggs in a bowl and whisk with an electric beater until thick and pale. Beat in the oil then gently stir in the wine and almond essence.
Sift the flour and baking powder together and fold into the eggs and sugar mixture along with the polenta and ground almonds.
Gently mix together with a large spoon. The mixture always seems to have a few lumps. Keep stirring gently until most have disappeared. Do not beat.
Pour the mixture over the rhubarb in the prepared tin. Bake for 45-50 minutes or until a skewer inserted in the centre comes out clean. Remove the cake from the oven and cool in the tin for about 10 minutes. Use a knife to loosen the sides.
Place a plate on top of the tin. Turn upside down and lift the tin off. Peel off the baking paper and discard, taking care not to disturb the rhubarb topping.
Place the strawberry jam in a small saucepan over a low heat until the jam melts. Bubble up gently for a minute or so until the jam is syrupy. Using a pastry brush, brush the jam carefully over the top of the rhubarb.
This is a moist cake so I suggest you store it covered in the fridge. It will keep for about 4 days. Stand at room temperature for 30 minutes or so before serving.
Serve just as it is or with cream or yoghurt.