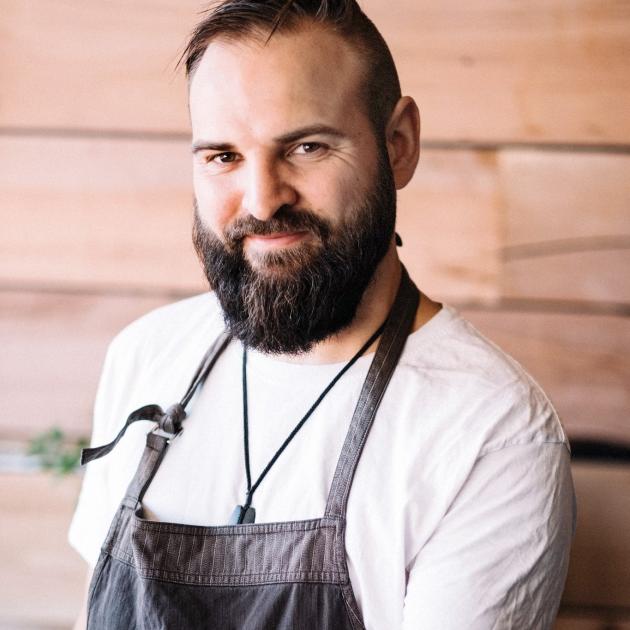 Wanaka chef Lucas Parkinson wants to share his passion for sourcing organic, ethical, local, sustainable, seasonal ingredients and creating good food. In his first column for Fresh, he shares his master stock recipe.
Summer is the season of plenty. Our excitement for the festive season and holidays often leaves us laden with leftovers or unused food.
I simply hate to throw away food, so came up with a master stock, or as we call it at Ode, my Wanaka restaurant, ''Sensei''.
What is master stock?
A master stock is simply a stock that uses whatever is around you. It is replenished often and can live as long as you want it to. In some areas of China and Japan, master stocks have been going for hundreds and even thousands of years, passed down from family members or when a head chef takes over an existing restaurant.
It is known for its immunity boosting qualities and excellent flavour.
In Japan, it is made of bones, vegetables, herbs and spices (sometimes off-cuts) which are simmered on a low heat until the nutrients have been absorbed into the stock. The stock is then strained and the used produce is thrown out or composted, keeping just the broth/stock.
This stock is used in many ways, but often as a morning cuppa with breakfast or as a soup base in dishes like ramen (noodle soup).
In China, it is a pot of simmering or boiling stock in which many foods are cooked, such as meats and vegetables. Sometimes a steamer is placed over the top to add extra flavour to steamed foods such as dumplings, greens and buns.
The stock is filtered at the end of each day and reused. It is sanitised each time it boils. This stock adds extra nutrients to anything that is cooked in it.
Maori in some parts of New Zealand enjoy a ''boil up'' (as do I) where meats, vegetables and herbs are cooked as a broth and eaten when ready.
The produce is regularly replenished but the broth may be used again and again, getting a deeper flavour with each boil up. A typical boil up will have bacon bones, cabbage, watercress/puha, onions and carrots and is often served with potatoes.
At Ode, we use the Japanese method and pour a cup of ''Sensei'' tableside before the main course.
Our master stock has been going since July 2017 and was saved from the fire last year. We have frozen this and will return it to our kitchen when we reopen.
At times, we have morphed our stock into our take on a boil up, in which typical organic boil up vegetables are cooked to perfection and the broth is poured over them in a miniature cast iron pot at the table and served with airy, crunchy paraoa parai (fried bread).
I have used all organic vegetables in season during the summer holiday time, as well as all the leftover vegetables from Christmas.
Everything I use is organic, but if you cannot find organic don't stress: anything that cannot be peeled can be washed in a vinegar bath (1 part white vinegar, 25 parts water) and soaked for 15 minutes. This helps pesticide residue come off. After that a simple wash in water will have those nasty sprays gone.
Master stock
Makes 2.5L
Ingredients
leftover bone from free-range ham or 250g of ham (we used ham because there was so much ham this year we are still making our way to the bone)
2-3 roast chicken carcasses or a turkey carcass (organic is best)
3 very ripe tomatoes, large if possible
3 large carrots, peeled
2 large onions peeled
very ripe capsicum
parsley and onion weed from the garden for extra flavour
Method
Chop all the vegetables roughly into 2cm pieces. If you are using ham cut this into similar-sized pieces.
If you are using the ham bone, roast it in the oven at 220degC until it is brown, for optimum flavour.
Heat a large pot and add a dash of dripping, ghee or oil. Add onion, carrots and capsicum and saute over a medium-high heat for a few minutes.
Then add the ham and saute, stirring every minute or so until the ham and veges are lightly browned. The bottom of the pot should lightly caramelise.
Add the tomatoes and saute for a few minutes. Add the herbs and chicken carcass and ham on the bone, if using.
Cover with filtered or spring water, bring to the boil then turn down to a low simmer for 5-6 hours.
Or if you cannot be bothered with all that jazz, just put everything into a pot, cover with water and simmer for 5-6 hours - you will get a delicious stock with less umami (depth).
Strain out the meat and vegetables and your stock will be ready to enjoy.
Chef's tips
Skim off any frothy looking stuff that comes to the surface using a ladle.
You can repeat this process constantly and play around with what you add or take away.
Important: The master stock needs to be boiled at least every 5 days to stay hygienic and safe.