Bubblies can be stylish wines for celebrations or simple, good-natured wines for drinking with friends, but luscious sweet stickies are always treasures to sip on a special occasion.
BEST VALUE
Seifried Nelson Sweet Agnes Riesling 2011, (350ml)
$25
Four stars (out of five)
Good value
A golden wine, oozing ripe peaches, dried apricots and citrus with lovely honey and caramel undertones, an oily texture, intensely sweet, but with a lively acidity that leaves you feeling refreshed.
seifried.co.nz
Hunter's Miru Miru Reserve 2008
$34
Four stars
Average value
A stylish bubbly with a hint of freshly baked biscuits and roasted nuts, a lively texture, mouth-filling mousse and a long, dryish finish. Over many years it's established a place among the best NZ bubblies.
Aurum Blanc de Blancs Central Otago Methode Traditionelle
$35
Three and a ahalf stars
Below average value
This bubbly made from chardonnay starts with soft fruit sweetness followed by hint of nuttiness in the mid-palate, but there's an underlying power and a fresh, dry finish.
Mission Fete Hand Harvested Cuvée
$25
Three stars
Below average value
Made from pinot gris and chardonnay, this has an attractive fruit sweetness and a clean, fresh finish. Look for it on special at $18.
Te Mania Koha (350ml) Ice Riesling (2012)
$22
Three stars
Average value
This dessert wine from Nelson has a light floral fragrance, attractive sweet fruit and a clean, simple finish.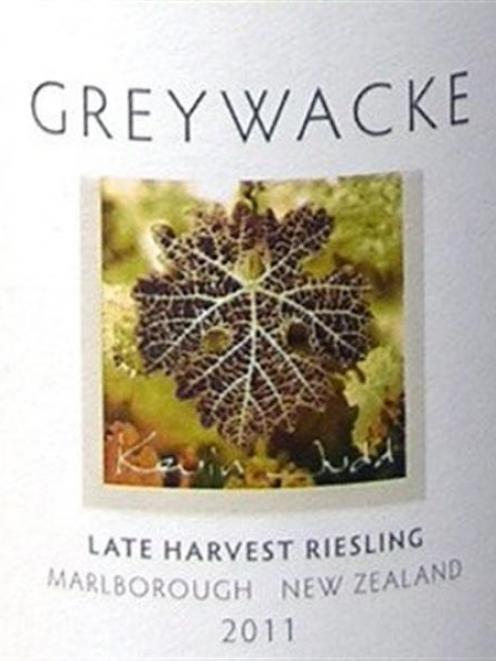 Greywacke (350ml) Late Harvest Riesling 2011
$38
Four and a half stars
Average value
A complex wine with floral aromas, hints of citrus, grapefruit, rhubarb and honey, a wonderful intensity, fine structure and a firm, well-balanced finish.