As you read this, wine lovers, trade, media and people involved in all aspects of the industry (even yours truly) will be flocking to Queenstown for the 2020 Central Otago Pinot Celebration, which begins tomorrow and concludes on Saturday.
It will be an immersion in all things pinot noir, so it seemed appropriate today to feature a number of later-release wines from some of Central Otago's smaller labels, a couple of which will be showcasing their wines at the celebration.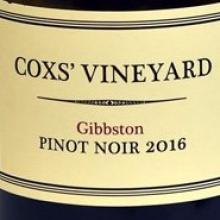 2016 Cox's Vineyard Gibbston Pinot Noir
Price: $60
Rating: Very good to excellent
Some developed characters on the nose: stewed rhubarb, forest floor, spices and schist. This leads with dried herbs, red currant and rhubarb, a chewy, grainy feel making this rather grippy at first.
Slow out of the blocks — perhaps as time allows attractive florality will build — the palate becomes supple, and tangy red currant and cranberry lead to a zesty close.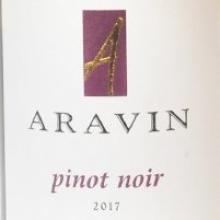 2016 Aravin Alexandra Pinot Noir
Price: $25-$30
Rating: Excellent
Florality, wild herbs, savoury notes, a little barnyard, brightness too. Rich, yet lightness, an aerial quality too. Spices, oak nuances, lovely fruit weight and chewy texture, excellent integration flowing to a long, spice and fruit-accented close.
Really shows the benefit of a couple of years in bottle; drinking beautifully now.
no website
2016 Weaver Estate Alexandra Basin Pinot Noir
Price: $31.95
Rating: Very good
Perfume, sweet fruit, charry toast, earth, savoury notes with time. Leads with notably sweet fruit, the tangy acidity slinging this back into line as it builds to a long, dry earth and wild herb-accented finish. Starts well, developing an attractive nose, but the palate tightens, becoming less expressive and chewy on the close.
May just need a little more time.
2017 Black Quail Estate Central Otago Pinot Noir
Price: $40
Rating: Excellent
Leads with notes of forest floor and compost, building a delightful perfume with time, melding mixed berries with cedar and spices. Excellent richness, forest floor and savoury notes flooding the palate, lifted by wild herbs with plum and cherry appearing. Firm, chewy tannins start sinewy, but firm up a little with time.
Lots of appeal here.
2017 Three Miners Warden's Court Earnscleugh Pinot Noir
Price: $38
Rating: Very good to excellent
Leaps out of the glass with attractive perfume, shifting to darker, stewed fruits, rhubarb, oak spice and savoury notes. Continues the darker- fruited theme, with evident tannins and a long, spicy finish. Power in the mouth, and freshness too, showing its brash, youthful side with aeration.
Time will be a friend here.
2017 Grasshopper Rock Earnscleugh Vineyard Pinot Noir
Price: $40
Rating: Excellent to outstanding
Bonfire embers, savoury elements, earth, blueberry and caramel/toffee-tinged oak nuances. A juicy, crunchy, almost grainy feel to the palate backed by cherry and red fruits, a wisp of mint/menthol adding freshness. Youthfully intense, vigorous and energetic yet that brashness softening with aeration.
Already delightful but lovely potential too.