In life you might question someone who goes by an alias, but in the world of grape varieties this is all very commonplace.
Pinot gris is but one example.
Whether labelled as pinot grigio in Italy, grauburgunder and rulander in Germany and Austria (the former generally drier, the latter more often sweeter styles), pinot beurot in Burgundy or malvoisie in parts of France and Switzerland, it is still one and the same grape (I've probably neglected other local synonyms too).
It shows the broad reach of this ever-popular variety.
2019 Zephyr Pinot Gris
Price RRP $23.99
Rating Very Good to Excellent
Quince and pear lead
the nose. Gum, pear,
spices lead before a
wisp of nuttiness and
savoury nuances
become more evident.
Understated yet not
underpowered, this
revolves around the
textural mouth feel
and richness rather
than booming
fruitiness, closing
dry. A nice each-
way bet as either an
aperitif or food-
friendly style.
2020 Loveblock Marlborough Pinot Gris
Price RRP $21.99
Rating Very Good to Excellent
Flitting between pear and
white flowers, a wisp of
cut herb and then hard
candy too. There's a
boiled sweets note
leading before the
sweet fruits kick in,
matched by a tangy
character that gives
this a little sweet-and-
sour-like zestiness.
This opens up, giving
lovely clarity to the
flavours, while the
inherent tangy quality
brings it to a crisp and
refreshing close.
2020 Domain Road Defiance Pinot Gris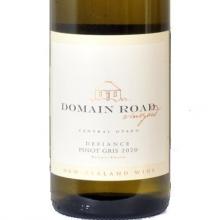 Price RRP $27
Rating Very Good to Excellent
Intriguing nose, florality,
spices, a tinge of
corruption shifting to
nectarine and pear. A
silky creaminess to this,
the palate in a sweeter
spectrum mixing red
apple, stonefruit and
quince. Dry honey
evident with aeration.
The sweetness
appears to build with
time, but there's
good balancing
acidity to whip this into
line, giving a drier than
expected finish.
2019 Main Divide North Canterbury Pinot Gris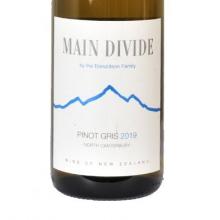 Price RRP $20.99
Rating Excellent
Attractive nose, wisps
of bonfire smoke &
struck match backed
by ripe stonefruits and
honey. Clear intensity
of flavour with pear
drops, fruit jube, ripe
pear and apricot, rich
and mouthfilling. A
touch of bittersweet
apricot kernel deftly
balances the fruit
sweetness, offering a
refreshingly dry close.
A lot of flavour packed
into every glass.
2019 McArthur Ridge Falls Dam Pinot Gris
Price RRP $21.99
Rating Good to Very Good
Hits some different
buttons; initially
fresh herb and
gooseberry, slipping
into a stonefruit and
honey groove.
Crisper and a little
tighter in the mouth,
light to medium-
bodied style with the
palate more in the
nuts and apricot
kernel spectrum,
before running to a
zesty close. Fresh,
clean, dry and easy
drinking.
2019 Valli Gibbston Pinot Gris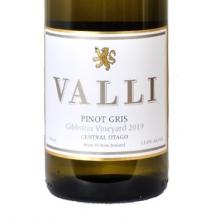 Price RRP $30
Rating Very Good to Excellent
Bright nose leads with
fruit sherbet, quickly
evolving to more
classical notes of pear/
nashi pear and
stonefruit, adding
savoury and stony
mineral influences.
Ripely fruited yet not at
all sweet, a juiciness to
the palate with hints of
apple, dry honey and an
almondy close. Grows
in weight, adding a
chewy character to the
texture, with citrus zest
on the close.
2020 Maude Central Otago Pinot Gris
Price RRP $27
Rating Excellent
Richness and volume
on the nose,
honeysuckle, spices
and ripe stonefruits.
Richness and density
on the palate, ripe yet
not sweet, adding
nutty and savoury
elements to the mix.
Appealingly creamy
texture, yet there's
vivid acidity that adds
to the vibrancy. The
flavours hang long in
the mouth on the
finish, which remains
fresh until the end.
2020 Misha's Vineyard Dress Circle Pinot Gris
Price  RRP $30
Rating Excellent
Powerful nose, florality,
bubble gum, apricot,
slipping into savoury and
nutty nuances. Richly
mouthfilling, at times
apple and apricot, other
times savoury, with a
stony quality on the
finish. For its richness,
this remains light on its
feet with crispness and
juiciness, being ripe yet
dry. It  swells with
aeration, becoming
more complete. Nice
length too.