The 2018 vintage Gimblett Gravels dozen is split into six blended reds and six syrahs.
When I pondered the varietal make-up of the blended reds, I noted that these were dominated by cabernet sauvignon, a later ripening grape than merlot, a tick of confidence to my mind from the winemakers, in getting flavour and physiologically ripe fruit at the end of the season.
Abundant tannins are also a factor in these wines, which will give structure and backbone as they age, but also complement food if you decide to broach these early.
2018 Elephant Hill
Hieronymous
Price: $120
Rating: Outstanding
A sense of volume to the 
nose, dust, gravel, 
riverstones, blackberry, 
blackcurrant, perfume. 
Powerful entry with tannins 
to match, adding a grainy 
feel to the texture. Mixed 
red and dark fruits, a wisp 
of leaf and savoury 
nuances; the fruit hanging 
on the long close, salivary 
glands getting a work out. 
Fleshes out nicely, 
complexity and 
completeness. Very 
elegant!
2018 Squawking Magpie
Grand Gimblett
cabernet sauvignon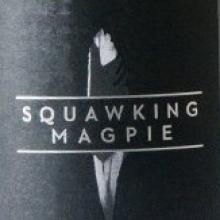 Price: $80
Rating: Excellent to 
outstanding
Ripe, sweeter fruits, flirts with 
liqueur fruits, bonfire 
embers/wood smoke, 
tobacco with time. A 
sweeter fruit core here, 
spices and chocolate, silky 
texture and very fine 
tannins. Freshness and a 
cooling feel to this, the 
youthfulness becomes 
more apparent as the 
tannins grow more mouth 
puckering and the acidity 
more bracing. Needs time.
2018 Saint Clair
Pioneer Block 17
Gimblett Gravels
cabernet merlot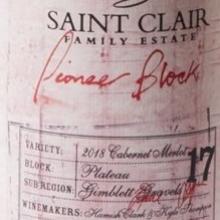 Price: $37.90
Rating: Excellent
A tangy quality, balsamic, 
savoury notes, then more 
restrained blackcurrant, 
berry compote and tar. 
Medium bodied with 
lovely purity of fruit 
highlighting blackcurrant 
and mixed berries. The 
tanginess continues on 
the palate, offering a 
vibrant, crunchy 
brightness. Elegant with 
super-drinkability, yet 
deceptive as there's 
structure for the future.
2018 Mission Estate
Jewelstone Antoine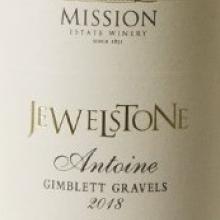 Price: $50
Rating: Excellent to outstanding
A wisp of funk at first, humus, 
earth, road tar, the fruit 
hovering, a little cigar box with 
time. Mouth-puckering, 
powerful tannins driving this 
yet underlying creamy 
richness. Licorice, savoury 
nuances, black tea, the 
fruit carrying through to the 
long, dry finish. Could 
easily slip into a line-up of 
Bordeaux. An attractive, 
powerfully structured wine 
needing time.
2018 Villa Maria
Ngakirikiri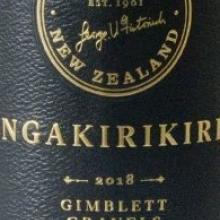 Price: $150
Rating: Outstanding
Fascinating nose, tilled earth, 
wild herbs, bran, black fruits, 
leaf, wood smoke, perfume, 
evolving and changing. Silky 
entry, really fine tannins, 
deceptive depth, 
managing power without 
overt weight. Chocolate, 
spice box, tobacco, leaf, 
savoury elements and 
dark fruits caress the 
palate, the tiniest saline 
nuance. Approachable 
yet huge potential. 
Superb stuff!
2018 Trinity Hill
The Gimblett 
Price: $40
Rating: Excellent to outstanding
Attractive nose of 
blackcurrant, leaf, earth, milk 
chocolate, spice and fruit 
liqueur. Richly fruited front 
palate, chocolate and 
dusty gravel backed by 
nicely judged tannins. A 
tingly quality too adds 
tangy brightness. There's 
lightness and finesse, the 
richness is here without 
being obviously big. 
Approachable already with 
its wonderful balance, but 
I'm sure will mature with 
grace.