Gillian Vine visits a tiny garden and is amazed at what its owner squeezes in.
Peter Shone has a simple policy when it comes to his garden.
"I just grow 'pleasurables', things that appeal to me," he says.
What is astonishing is just how many plants he has packed into a 3.2m by 90cm garden at his Dunedin flat.
Shone has lived in his present council flat for nine years, having moved from another unit in the North East Valley complex to get a sunnier site for gardening.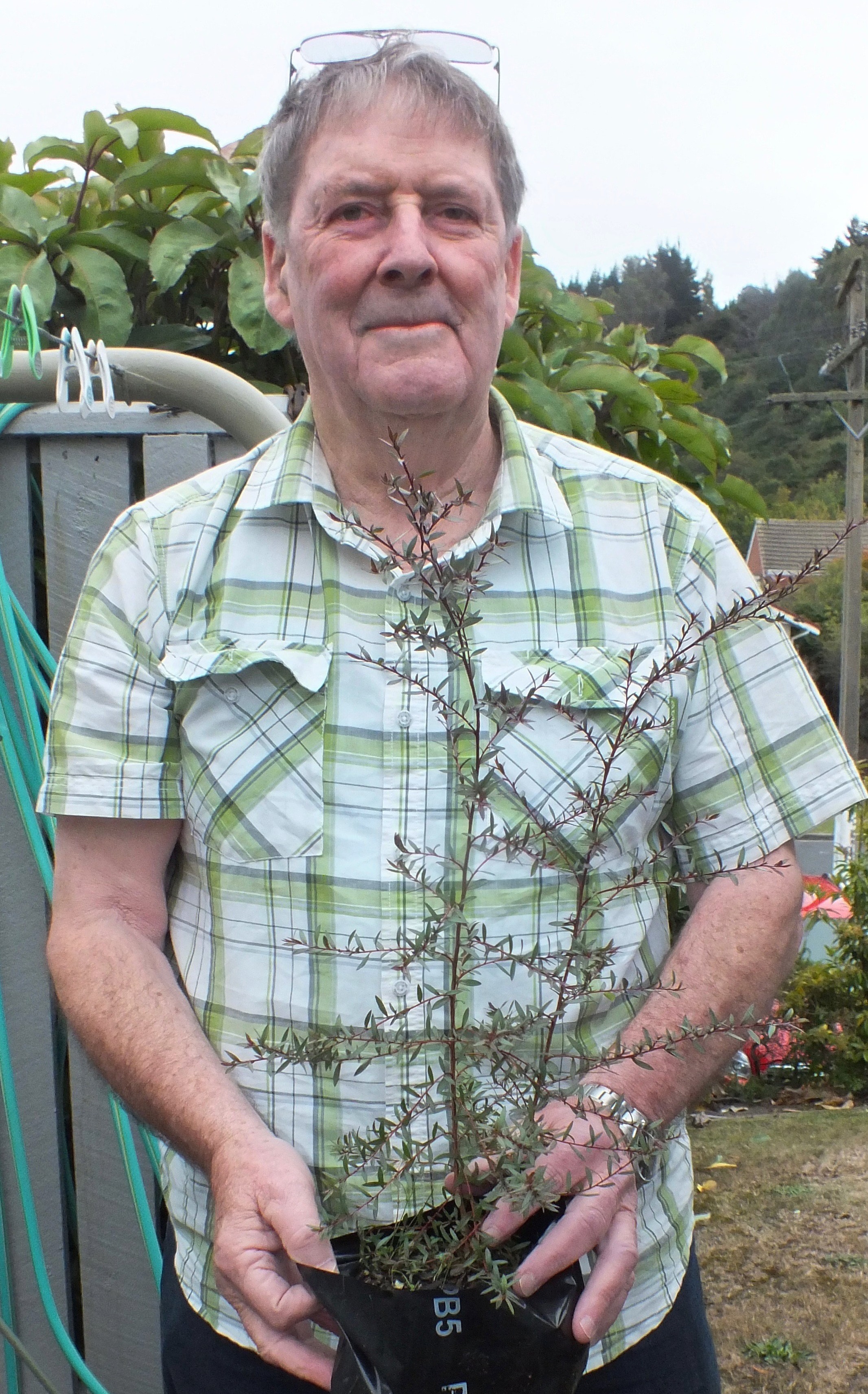 With a background in meteorology, the former professional gardener knew exactly what he was doing in making the move.
Now the front of his unit is adorned with a grape, Albany Surprise, carefully trained above a window and rewarding him with bunches of black fruit every autumn.
As well as the grapes, he has a black passionfruit, a blueberry, feijoa and an olive but the latter has not fruited this year.
"There was just not enough sun this season and bad, bad winds,' Shone explains.
His tomatoes have made up for it by fruiting profusely. Grown in pots, most were grown from seed of old fruit "just thrown on the ground" and the result is a smorgasbord of smaller types, perfect for visitors to graze on.
Under his front window, he has packed herbs and flowers, including lilies, adding strawberries — "I love strawberries" — at the front and lavender at the back of the narrow bed to attract bees.
Not everything has worked, even for such an experienced gardener. Lettuces didn't appreciate being crowded and roses have not done well.
"Roses are a bit of a failure; it's too dry for them," he says.
"This year, the very dry wind doesn't help, as it's sucking the lifeblood out of the ground."
Native trees and shrubs are all in pots and some are destined for a Waitati coffee bar, including a self-sown red beech (Fuscospora fusca syn. Nothofagus fusca) and a variegated southern rata (Metrosideros umbellata).
He also has a climbing rata and is hoping it will flower if he gives it frost protection, as several of our six climbing forms are not fully hardy.
"The Dragon's Gold kowhai probably needs a new home, too," he says.
That's not his only kowhai for around the back of his unit, tucked under the clothesline are numerous small kowhai he grew from seed.
Seed he gathered locally was put into trays of potting mix in late autumn and winter then kept warm (18degC) with a heat pad. Then in spring, seedlings "exploded".
"I tried not to disturb the rooting system, so I put the plugs into pots [to grow on]."
Alongside the kowhai are lots of manuka seedlings, the offspring of a plant with coloured flowers that he spotted in Anderson's Bay.
"I put the seeds into a paper bag and put them in the hot-water cupboard until the capsules opened, then I just spread the seeds in a tray of seed mix."
Obviously, he has no space for the plants, but they have homes to go to, with some earmarked for a friend who wants to add more natives to his peninsula property.
Others will stay in the city, as Mr Shone is a bus driver and he has arranged to plant some of the manuka and kowhai, as well as flaxes, along a fence at Dunedin's Go Bus depot.
Two survivors of his experiment in growing rhododendrons from cuttings may also end up at the bus depot to brighten the place up.
Mr Shone's commitment to beautifying the city is an example of what a dedicated gardener can do, even with the tiniest plot to work in.