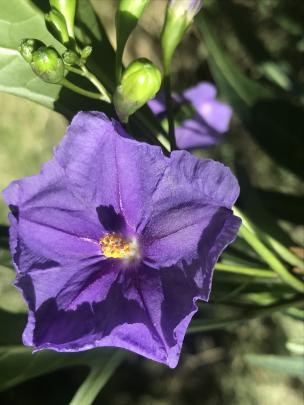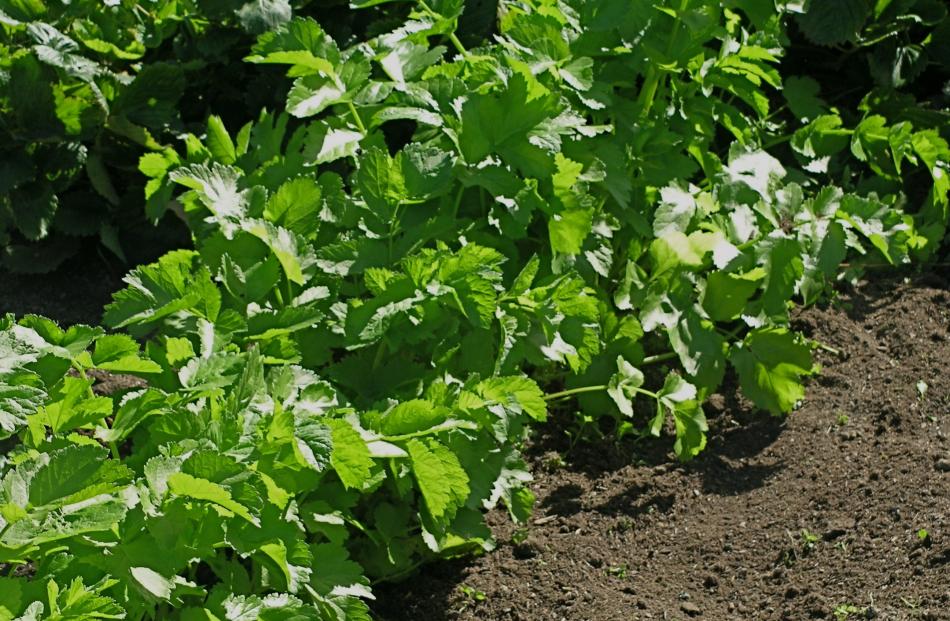 In the first of a three-part series, Gillian Vine gives some timely reminders about poisonous parts of vegetables and fruit.
Moving towards more sustainability as a result of Covid-19 has seen a greater interest in gardening.
Happily, that seems set to continue but some common plants can cause illness, even in the vegetable garden or orchard.
Just because one part of a plant can be eaten does not mean it is totally harmless.
Rhubarb, tomatoes and potatoes are the best examples but parsnips can also cause a nasty reaction. Courgettes occasionally can cause a bad reaction. This is because of toxic natural fungicides, cucurbitacins, which cause a bitter taste. If a courgette smells unpleasant or tastes bitter, throw it away.
Most members of the nightshade family (Solanum species) are toxic. Sometimes the entire plant is poisonous but in others — notably potatoes and tomatoes — some parts are edible. With poroporo (S. aviculare), the green berries are poisonous but the ripe fruit is not. Be ultra-careful not to confuse it with other nightshades.
Solanine is the chemical involved in Solanum species. In tomatoes, levels are higher in stems, leaves and unripe fruit. Cooking reduces any risk, hence fried green tomatoes. Foliage and green tomatoes can be harmful to dogs, but the ripe fruit is generally safe.
Potatoes, too, contain solanine, a glycoalkaloid toxin, concentrated in the foliage, seeds and green parts of the skin, which is why green tubers should never be eaten.
A different poison, oxalic acid, is found in rhubarb, almost all of it in the leaves, which is why they are used for natural insect sprays. The stems are safe to eat and rhubarb roots have been used in folk medicines for centuries.
Parsnips contain furocoumarins, most of them concentrated in the skin and foliage, which is why this vegetable should always be peeled and bruised pieces discarded before cooking.
Handling parsnips and their foliage on a sunny day can cause parsnip rash (phytophotodermatitis), a nasty skin ailment that causes itching and blistering as the furocoumarins interact with UV rays. Symptoms usually don't appear until 24 hours or more after exposure, so many people don't realise what the culprit is.
Celery and parsley may cause parsnip rash, too.
Some fruits are known to have similar effects on susceptible people. Figs, mangoes and citrus are the main culprits but in these the levels of furocoumarins are lower than in parsnips. Despite that, margarita dermatitis, a form of phytophotodermatitis, is caused by sipping the drink in the sun and sucking on the accompanying lime wedge.
There are some other risks with ripe fruit. Apricots are delicious but their almond-flavoured kernels can be dangerous if eaten raw, as can peach kernels. This is because they contain amygdalin, a chemical that can produce cyanide in the gut. Amygdalin is reduced by cooking, so amaretto biscuits are safe to eat, although these days almond essence tends to be used instead of raw apricot kernels.
Don't let the possibility of nasties put you off growing and eating your own vegetables and fruit: the positives far outweigh the negatives. As always in the garden, protection is strongly recommended. Gloves are essential and if susceptibility to any plant is likely, long sleeves and trousers are a good idea.
POISONOUS PLANTS
Teach children that if any plant or berry tastes nasty or makes the lips or mouth sting, they should spit it out at once — never swallow it — and immediately tell an adult.