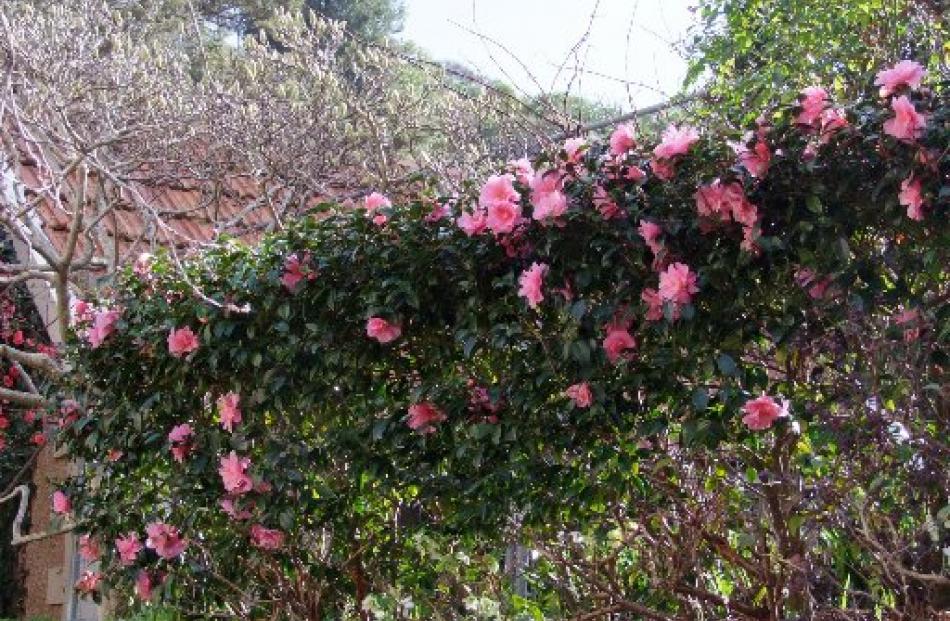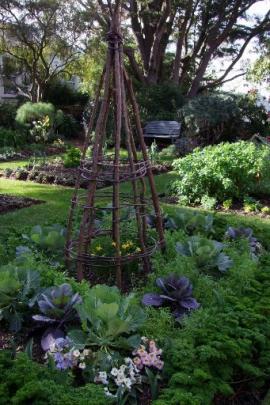 Fancy a free visit to Olveston? It costs nothing to stroll in the garden, Gillian Vine finds.
As anyone who has ever taken an organised tour knows, there is rarely time to see anything not on the official programme.
So it is with Dunedin's splendid Edwardian house, Olveston, bequeathed to the city in 1966 by Dorothy Theomin.
True, the house tours are exceptional, thanks partly to the collection of furniture, art and memorabilia, and partly because of the 35 guides who are, as Olveston manager Jeremy Smith says, ''phenomenal, with a wealth of experience and knowledge'' he feels no other property can match.
Of the 25,000 visitors who pass through the doors annually, about 90% come from overseas, ''the vast majority on group tours'', so although they get a comprehensive look at the house, only a handful are likely to have time to wander outside before being herded back on to their coach.
Independent travellers are more likely to stroll in the garden, although Dunedin people - particularly those who live in the Royal Tce area - also make use of the 0.4ha grounds, treating them ''as a kind of park''.
The garden is well worth a visit, but Mr Smith is careful to point out that it is no longer a period piece -''It's not an Edwardian garden'' - having been much altered since the house was built just over a century ago.
Designed by fashionable London architect Sir Percy George, the new building went up alongside the Theomin family's 1881 home, also called Olveston. The demolition of the old house in 1906 cleared the way for a more extensive garden.
Gardener Margaret Goldsmith, who works part-time with her daughter, thinks a few of the trees including a couple of native beeches on the Cobden St side of the property may be as old as, or even older than, the house, although there is no record of them.
Mr Smith hopes that more historic photos of Olveston and its gardens may come to light to help ''build up a really interesting picture'' of the Theomins' time there.
Features shown in old photographs that have survived include a substantial rose garden, whose classic line was interrupted by a mature cabbage tree. They have gone, replaced by lawn and four small beds.
Another 1930s photo is clearly a springtime shot, as what appears to be a flowering cherry is in bloom, as is a rhododendron close to the house.
Interestingly, the latter photo shows the holly hedge on the Cobden St boundary clipped with a straight top, although the wall below is stepped to cope with the sloping terrain.
For visitors who ask why the hedge does not follow the line of the wall, this is their answer.
The garden on the northern side of Olveston is dominated by an Edwardian-style glasshouse, bright at any time of year, while to the north of it is a potager, divided into four square beds and bounded on one edge by a camellia hedge.
In early spring, colour comes mainly from this hedge, a Gordonia (a camellia relative not often grown in Dunedin), daffodils, pulmonaria and snowdrops, while Margaret Goldsmith clips the leaves of Epimedium sulphureum so its yellow flowers can clearly be seen.
Later, a second camellia hedge comes into play to the south of the house, as do flowering cherries and magnolias, then summer-flowering perennials take over.
Olveston's gardens are worth a visit at any season and Mr Smith says anyone is welcome to ''just wander around the grounds'', which costs nothing, although entry to the house is $14.50, but Dunedin residents who have a host card and visit Olveston with at least one paying guest can get in free.