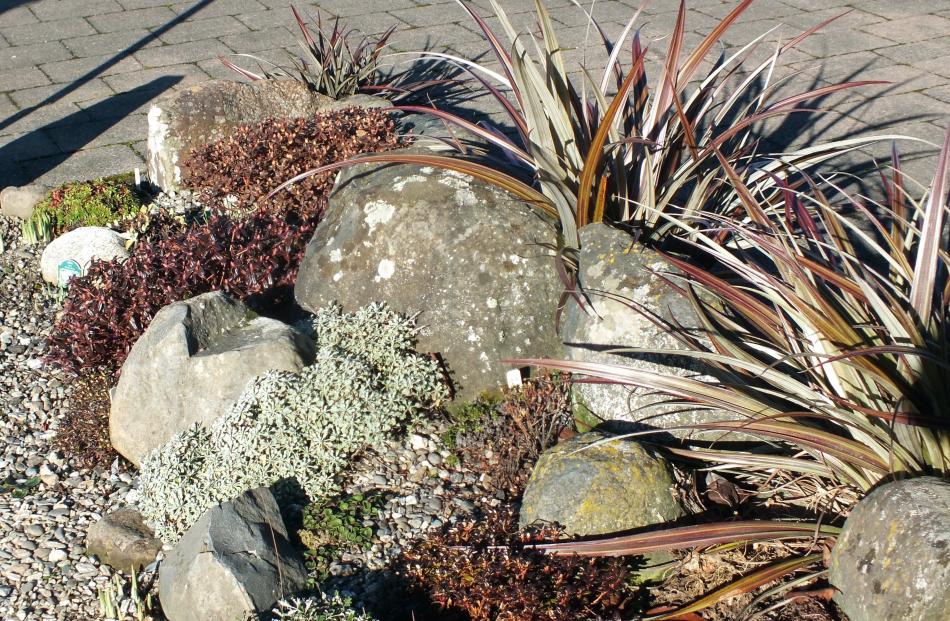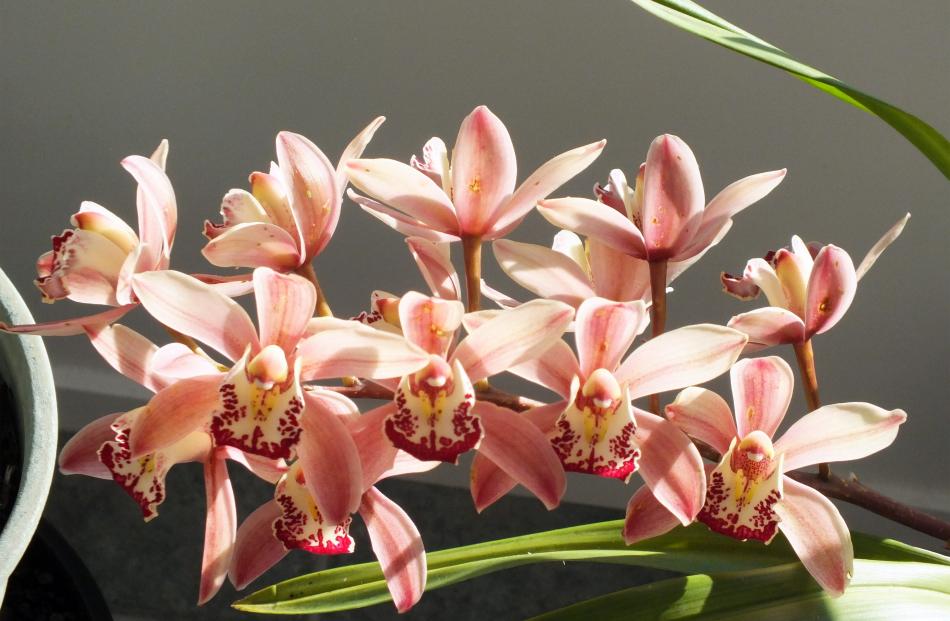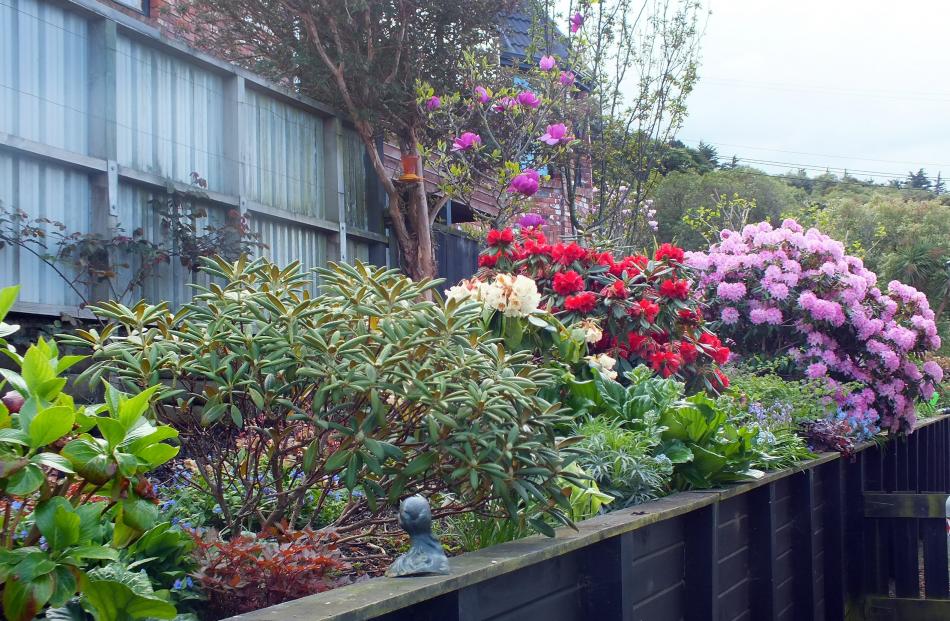 Gillian Vine has some tips for downsizing a garden. 
Moving house is undeniably stressful, especially when it involves downsizing and sorting out years of accumulated possessions.
Downsizing a garden has similar challenges of what to take and what to leave behind.
The ideal would be to have a full year to take cuttings and lift bulbs or pieces of perennials at the optimum times, but few of us have that luxury. We're more likely to be running around at the last moment, trying to remember where we planted the dahlia that came from Granny so we can take a tuber to our new home.
I fell into this trap when moving several years ago, lifting a piece (as I thought) of the white peony a friend had given me. I hadn't marked which was which when they were in flower and came to grief, as what I took turned out to be Coral Sunset, not the treasured white one.
Graeme and Margaret Collie moved from Dunedin to Mosgiel just over four years ago. Margaret says the numerous stairs in their split-level house were a big factor in their decision to downsize but so was the size of the garden. For Graeme, finding the garden a chore, instead of the pleasure it had been for many years, made it possible to leave without too many regrets.
They were in no hurry and eventually bought a Chatsford townhouse that met their requirements. However, timing "depends on your lifestyle and circumstances", Margaret says.
"We left it late enough," Graeme says. "Most people do [delay too long], I'm afraid."
Not everyone can plan as far ahead. Lori Hill and her husband, Don, needed to move from the Otago Peninsula to St Leonards when he became ill, as they needed a small, flat section and a house without stairs.
Lori admits she was very sad to leave the big garden they had created from nothing but they took some favourite plants, including trilliums and bloodroot (Sanguinaria), which are now well established on the other side of the harbour.
The Collies and the Hills realised the importance of prioritising, rather than trying to cram the contents of a large garden into a much smaller property.
When choosing what to take, rarities that are not generally available are an obvious group, as are pieces of "memory plants" that originated in the gardens of friends and family members.
"Knowing we would move eventually, I'd probably been potting up a few things for quite a while," Graeme says.
Like the Hills, he had a selection of trilliums, including double whites, "which are as scarce as hen's teeth". They were an obvious choice to retain, as were some named daffodils and a small rhododendron he had grown from seed, but there was nowhere for his extensive begonia collection, so he donated it to the Dunedin Botanic Garden.
As soon as a move is planned, Lori says, gather as many pots as you can. Big containers are better because, realistically, plants may have to sit for some time before being put into the ground. Empty 10-litre paint buckets are useful - scrub out paint residue, bash some drainage holes in the bases and fill with good potting mix enhanced with a handful of sheep pellets, general fertiliser or blood and bone.
Lift bulbs and pot them up. Do the same with small pieces of perennials and cuttings from hard-to-obtain or expensive shrubs. Share pieces with friends, so if yours fail in their new home, they can be replaced.
If larger things like shrubs and small trees are to be moved, expert help may be needed. Some companies will lift plants, store them and replant them on a new property. Make sure, before marketing your property, that you give the agent a list what larger plants are to be removed so there will be no arguments later.
In the new place, don't hurry to get everything planted. Start by clearing weeds and unwanted plants. The Hills took out a small lawn to reduce maintenance with the eventual aim of a garden where all that would be needed was weeding.
After clearing, enrich the soil and work out the sunniest and shadiest areas before planting, so mistakes are minimised.
Of course there will always be regrets - Graeme wishes he had taken fritillarias and snowdrops, overlooked because they were dormant - but with a bit of planning, the gain will be greater than the pain.