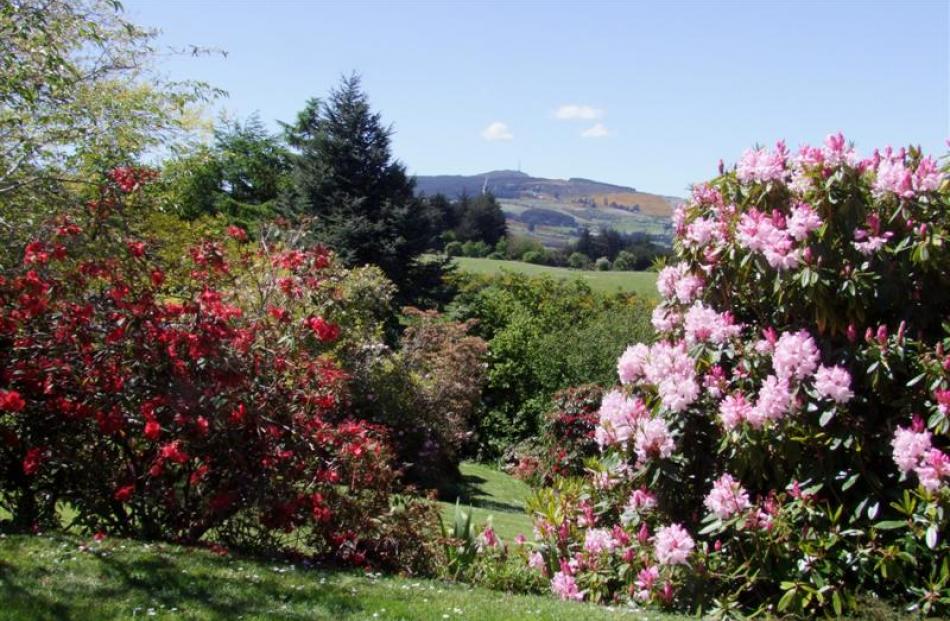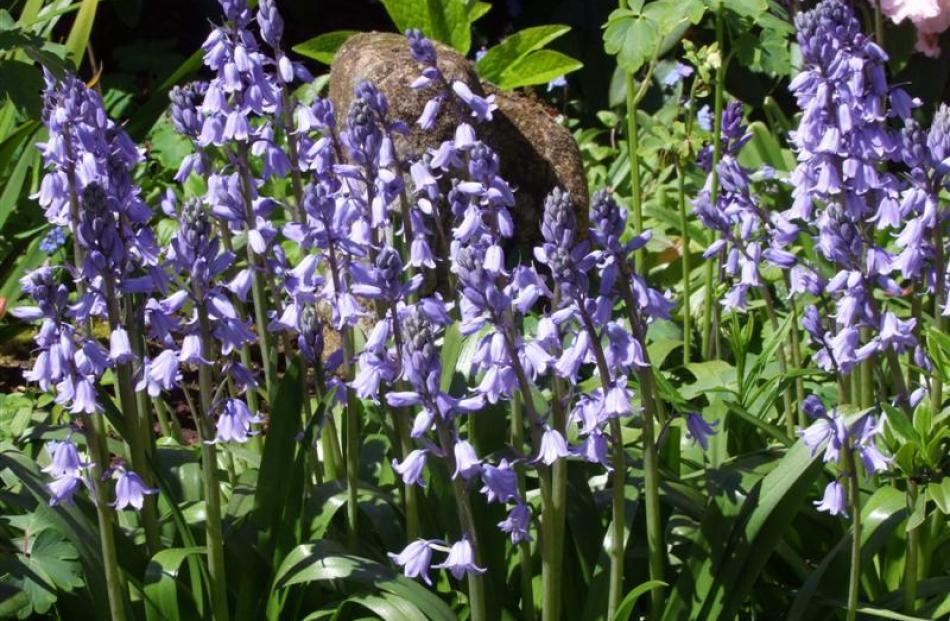 Three Dunedin gardens will be open this month to raise funds for a cancer charity. Gillian Vine visits one of them.
The sweet-scented rhododendron Countess of Sefton by the front door hints at what is to come - lots of absolutely stunning rhododendrons.
Sue Carey-Smith and her husband, Tim, began creating the 0.4ha garden more than three decades ago.
"It was just going to be just to the edge of the lawn," Sue says.
They started with a bare paddock and planted shelter. Then, because they loved rhododendrons, they joined the Dunedin Rhododendron Group.
"Of course, then we needed more space to plant them, so we rolled down the hill," she says with a smile.
While her husband built brick and stone walls and rustic fences, Sue concentrated on planting.
Asked if it turned out as they wanted, she says: "It exceeded our expectations because we didn't know much about gardening. We learned over the years."
Going to look at established gardens was "very helpful" and so were people in the rhododendron group.
Sue has "totally lost count" of how many rhododendrons there are but points to a couple of favourites, the "blowsy" pink Loderi Venus, lower-growing white Helene Schiffner and the rare double form of Rhododendron griffithianum.
Finding plants that do well under trees is always challenging. Sue has found some small irises do well, including Iris cristata ("It's a sweetie"), although it really does better in the sun.
Very successful has been a tough daisy, which Sue thinks is the Catlins coastal daisy, Celmisia lindsayii.
"It's not invasive," she says.
Like many things at ground level, the celmisia and irises are divided to fill gaps, necessary in a garden of this size if the costs are not to become so high they ruin the pleasure.
Through the years, some of the trees planted early on grew too big and had to be removed.
"It's made a huge difference to the garden. It's brought so much more sunshine into the garden." Some larger trees remain, including a lovely pin oak, which has lovely soft green foliage in spring and rich orange-red leaves in autumn.
It was a good choice as, being deciduous, in winter it lets light through towards the house.
Against the house are the climbing roses City of London and Wedding Day.
"Wedding Day should be just smothered by the opening days," Sue says.
A pretty little garden alongside the drive has been dedicated to Sue's uncle, sculptor John Middleditch, and his wife Mary. A Middleditch work, Flight of Fishes, has pride of place in this area.
Vegetables and fruit are not forgotten. There is a polycarbonate glasshouse, mainly for tomatoes, and two soft-fruit cages for black and red currants, raspberries and strawberries, as well as areas for vegetables.
It all adds up to a lovely garden that is bound to find favour with those who visit it.


---
See it
The Carey-Smith garden, Honeystone St, Helensburgh, Dunedin, is one of three properties open on November 10 and 11 from 10am to 4pm as a fundraiser for Beat Bowel Cancer Aotearoa. The others are Wylde Willow, in Abbotsford, and the Day garden, Spiers Rd, Wakari. There will be refreshments and plant sales at the Day garden.
Admission to each garden is payable at the gate and all money raised will go to Beat Bowel Cancer Aotearoa. For more about the charity or for directions to the gardens, see the website at www.beatbowelcancer.org.nz
---