At 10.37pm tonight, the sun crosses the celestial equator heading north on its apparent annual journey around the sky. This is the exact moment of the southern hemisphere's autumnal equinox, writes Ian Griffin.
Covid permitting, when the equinox occurs, I, along with several hundred other stargazers, will be onboard a specially chartered Air New Zealand Boeing 787 flying high above the southern ocean.
With any luck, we will be several thousand kilometres south of New Zealand enjoying remarkable views of the aurora australis through the Dreamliner's huge windows. With the interior lights off, our cabin will be lit by the ghostly green glow of the southern lights.
To say I'm excited would be an understatement. Although this will be my eighth flight into the southern auroral oval, every encounter with what Kai Tahu calls nga kahukura o Hine Nui te Po ("the rainbow of the goddess of the night") makes my heart beat with excitement.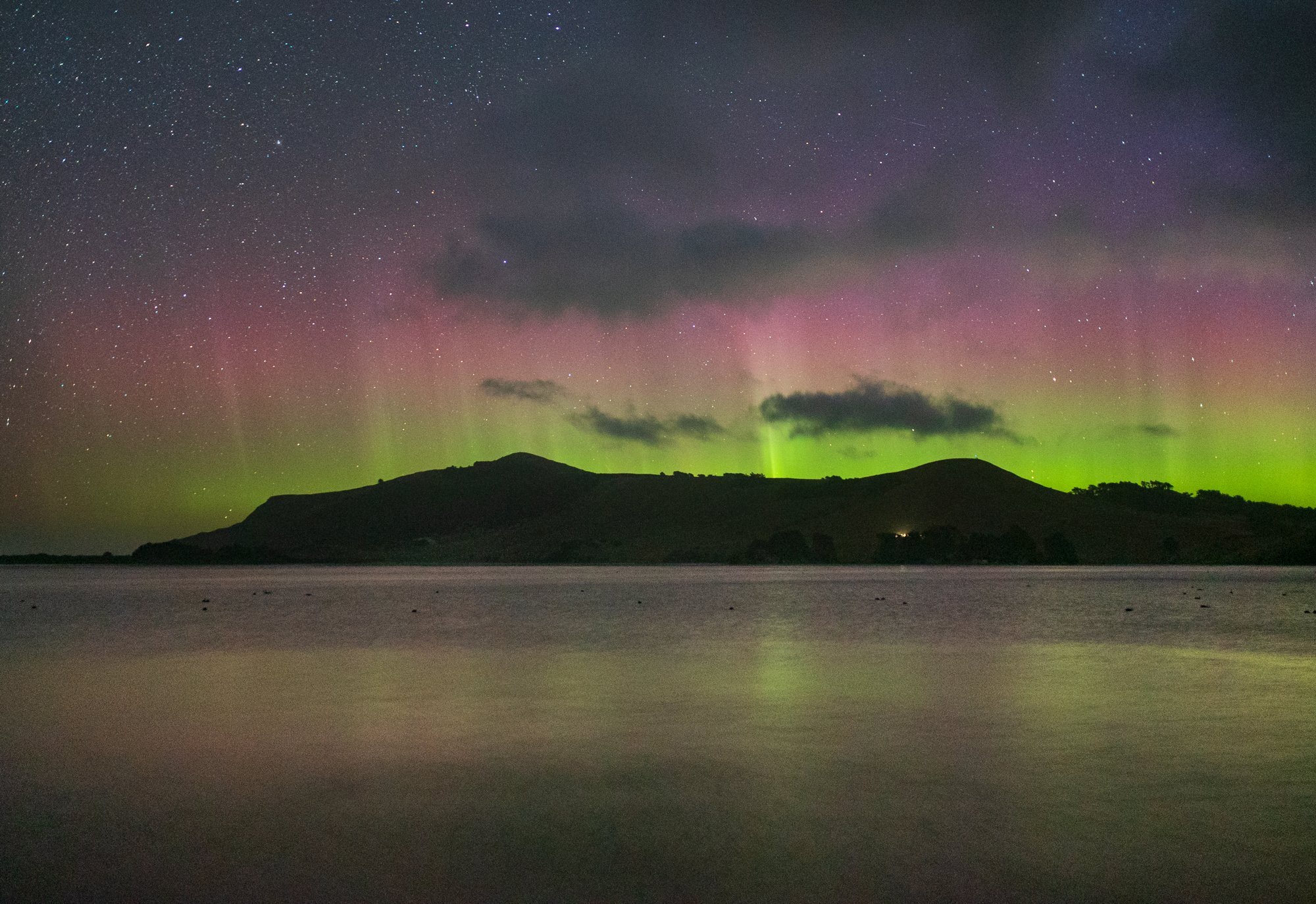 To date, all New Zealand charter flights to the auroral zone have departed close to the autumn equinox. This is because, statistically, auroras are more likely to occur around the equinox due to the Russell-McPherron effect.
While auroras depend on solar activity and can occur at any time of night and at any time of year, when people are paying to see an aurora, you want to maximise their chances!
I should stress you don't need to board a Dreamliner to experience the southern lights. After a couple of years of relatively low activity as the sun passed through the minimum of its 11-year solar cycle, our nearest star is beginning to wake up and become more active.
Over the past few weeks, there have been some lovely auroral displays visible from our region.
This week's accompanying image is of a beautiful display I experienced last Saturday night from my favourite observing location on the Otago peninsula.
What is even more exciting is that the aurora forecast for tonight is quite good. So if it is clear, why not pop out this evening and try to see an aurora for yourself?