The annual student exodus has been less noticeable this year, because the of the plague, writes Talia Marshall.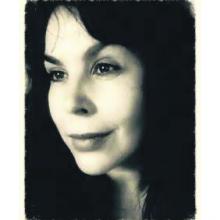 Since our last lockdown the university has been quiet, my son recently sat his exams at home. The weather usually gets good during exams, and is even better when they come back in the new year. Maybe they are lucky to avoid the bulk of our summer, such as it is. Maybe the lucky generation isn't really that lucky, I would have hated having everything fun cancelled around me when I was young. I wonder how they cope with not being able to party, how do you find true love in the library if you can only see half of someone's face?
I went and bought some gin for the warmer weather from the liquor store in studentville and they all appeared to be coping fine. They were dressed up for Halloween, but any excuse for yahooing cosplay will do. There were no couches burning (whose stupid idea was that?) but the Salvation Army is full of the mattresses they only use for a year.
Certainly, the students can appear lazy and feckless. Or though this may be coloured by the fact it is now 11 months since my student son, who turned 21 this year, has done the dishes. Apparently living with your mother is hard work.
I was sitting in a friend's kitchen, who for mysterious reasons has decided to live in the student area. I looked out the window and down into her neighbour's garden. I use the term garden very loosely. There was a lot of forlorn tea towels on the washing line. I asked my friend how long they had been there. Weeks she said. Maybe these people are my kin, I thought, but with more collagen.
When they arrive back in February from genuinely warm parts of the country the sun has completely baked their heads clean of sense. They treat the busy one-way system like a footpath. It's plain dangerous. The worst offenders are the beautiful young women. They face you down as they stroll across the road with their imaginary parasols. It's as if they believe they are too good looking to die or get maimed. Do they still offer a history degree?
I dunno, but my feeling is the school system has failed them somehow. Years and years of road patrol at primary school, years of lollipop signs and wearing hi-vis vests and they haven't learnt a thing.
Maybe like Freddy Mercury they just want to break free. Free from their parents, free from the dishes, free from their shorts. Over the years the students have started revealing more and more flesh, eventually the whole university will be a nudist camp. Terrifying.
Eventually, this generation of students will also be running the place. This is more terrifying because the threat is real.
I was a student when the influx of international students became normal. They have brought a lot to our city, more than just food with flavour, they make the place more interesting and more like the world. I hope that it's more integrated than it used to be too, that there is not this feeling of them and us.
I prefer them to the others, I should just be honest about that. Sometimes the student area feels like a slum rather than a playground. They could be more creative with their rubbish solutions.
But when I drive past and see them lolling under the porch of their flats drinking and teasing each other it looks ... nice, idyllic even despite the pretension of poverty. I have heard people who just came here to study say they had the best time of their lives at Otago. Which is kind of the kicker, Otago Uni is a parallel universe compared to the rest of the city. And even if they have cars you rarely see them amongst the civilians out in South Dunedin, the true heart of our tiny metropolis.
Our tourism slogan used to be Dunedin - it's all right here. At least our tourism was subtle despite crowing about our albatross. At least we never tried to truly talk ourselves up. Dunedin, it's OK here, you might like it. Now we have replaced it with wishful thinking. What is a Dunner Stunner, what even is that?
I like the crisp days we get in winter, when the sky is a pale blue dish and the ground crunches underneath my feet and my breath is like the plume from the kettle.
In the mornings, I used to walk down from Queen St, and along Dundas St to get to Logan Park High School. I would have to take off my shoes and walk down Warrender St in my regulation tights. It was freezing but less dangerous that way. After school the sun would have thawed one side of the street and I would walk back along Dundas with a friend. There were students hanging from their flats like monkeys clutching beers. They sang a song to us to the tune of the Bournvita jingle that went like this:
Better better better better better by far, schoolgirls are better by far.
Poets!
It was a few years before Clarke Gayford, an interloper from Gisborne, began stalking people coming home from their one-night stands for sport. This segment was called The Walk of Shame and was on Cow TV. It was a nasty, cynical thing to do to the young but it made for compelling viewing.
If I had been caught carrying my shoes through the sunrise worse for wear after fleeing some stranger and their smelIy sheets, I would have used them as a weapon on him.
We are a private city, we're quite alright and we like to be left alone.