Last week was Mental Health Awareness Week. It's a hot topic and often the news - and there's a reason for that, writes Jan Aitken.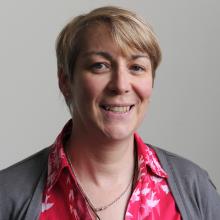 It is estimated (probably conservatively) that one in six New Zealand adults (16%, or 582,000 adults) have been diagnosed with a common mental disorder at some time in their lives.
Women are 1.6 times more likely to have been diagnosed with a common mental disorder (20%) than men (13%). Maori and Pacific peoples have higher rates of being diagnosed with mental disorders or experiencing psychological distress than the rest of the population.
People living in the most socioeconomically deprived areas are nearly three times more likely to experience psychological distress as people living in the least deprived areas.
On reading a little deeper, I was stunned to find that mental health disorders are the third-leading cause of health loss for New Zealanders (11.1% of all health loss), behind cancers (17.5%) and vascular and blood disorders (17.5%). Health loss measures information on illness, disability and early death to determine how much ``healthy life'' is lost by people with different conditions.
I found those statistics incredibly sad and shocking. I'm aware that mental health services are stretched to breaking point New Zealand-wide but I didn't realise how extensively mental health issues rob so many New Zealanders of their ``healthy life''.
It's good to see mental health being talked about more freely. There is less stigma attached to mental illness than there used to be but there is still stigma. That stigma can stop people from reaching out for the help they need to restore their lives and get their health back.
It's OK to not be OK, but we live in a society that seems to say we should be always happy, upbeat and successful and that admitting to depression/anxiety or other mental illness is a sign of weakness. That is far from true. It's important to understand we all have good and bad days. No-one can be perfectly happy all of the time; that wouldn't be human. For those who are struggling with mental illness, dealing with this extra pressure to always appear happy can be even more draining. While it might seem easier to try to box on and forget about what is going on, long-term, getting assistance and getting through problems will help you to restore your health faster. If you ask someone for help and the person you are speaking to doesn't get it, then ask someone else and keep asking until someone does.
What if we're the one being asked for help? What do we do? What do we say? What if I get my response wrong?
Sir John Kirwan said the thing we shouldn't do is ``tell someone to harden up, because that doesn't work''. We don't have to have all the answers; most of us aren't trained health professionals. Listen, just listen, and ask if you can help them contact someone who can help.
On a day-to-day basis, it's great to take control of what we can and to look after our physical and mental health as best we can. So here are some ideas to help us do that.
GET BACK TO NATURE
It is the theme for this year's Mental Health Awareness Week.
Our lives are much more indoor and sedentary than our predecessors'. With increased use of technology, it's easy to see that we've disconnected from nature and have things a bit out of whack. Balancing it back up with some technology-free, outside time in the sun makes a lot of sense.
Exposure to nature helps elevate mood, lower stress, anxiety and depression levels, boost your immune system, reduce anger, increase self-esteem and improve your general physical health.
Go for a walk, outside. Smell the air, listen to the crunch of leaves underfoot, take a good look at the sky. Even if you live in the city, you can find a park and focus on the trees and birds around you. It will help to lift your mood.
GET OUT AND CONNECT
The greatest secret to creating happiness is creating connection with others. People who feel more connected to others have lower rates of anxiety and depression, have higher self-esteem, and are more empathic, trusting and co-operative. Therefore, others are more open, trusting and co-operative with them. So, connection generates a positive feedback loop of social, emotional and physical wellbeing.
RELAX AND BREATHE
Most of the year, we fuel up on adrenaline, drink too much coffee and overschedule ourselves. Why? Because we are caught up in the idea that we need to be busy. Reality is that we are burning ourselves out. By constantly depending on our fight-or-flight response (designed to be used in life-threatening situations) we are exhausting our body and mind.
Take some time to learn to engage your ``rest and digest'' response (the everyday mode we're designed to be in). Breathe deeply and slowly. It will lower your anxiety and stress levels and give your mind and body a break to recuperate.
TAKE YOUR TIME
We are often operating in high gear at top speed. We hardly ever give ourselves the opportunity to take time and notice what we're doing. Research shows that slowing down can maximise our level of fulfilment and pleasure and raise levels of contentedness.
BE GRATEFUL
Studies show by practising gratitude, recalling and noticing all the things that are going right, we feel happier and more content. List three things before you turn your light out that you're grateful for.
MAKE TIME TO LAUGH
Laughter helps make us more resilient and happier. It boosts your relationships and social connection. Laughter can reduce inflammation and lower your cholesterol while boosting your immune function too.
Sometimes all this stuff isn't enough and we need to reach out and ask for help. It's OK to not be OK. If you need help, talk to someone, see your GP or use one of the helplines to assist you in getting your mental and physical health back on track. Kia kaha.
Jan Aitken is a Dunedin-based life coach.
For more, go to www.fitforlifecoaches.co.nz.
Twitter:@jan-aitken
Where to get help
Need to talk? Free call or text 1737 24/7 for support from a trained counsellor
Lifeline (open 24/7) 0800543354
Depression Helpline (open 24/7) 0800111757
Healthline (open 24/7) 0800611116
Samaritans (open 24/7) 0800726666
Suicide Crisis Helpline (open 24/7) 0508828865 (0508 TAUTOKO).
This is a service for people who may be thinking about suicide, or those who are concerned about family or friends.
Youthline (open 24/7) 0800376633. You can also text 234 for free between 8am and midnight, or emailtalk@youthline.co.nz
0800WHATSUP children's helpline 0800 9428 787 between 1pm and 10pm on weekdays and from 3pm to 10pm on weekends. Online chat is available from 7pm to 10pm every day.
Kidsline (open 24/7) 0800543754. This service is for children aged 5 to 18. Those who ring between 4pm and 9pm on weekdays will speak to a Kidsline buddy. These are specially trained teenage telephone counsellors.
Your local Rural Support Trust 0800787254 (0800 RURAL HELP)
Alcohol Drug Helpline (open 24/7) 0800787797. You can also text 8691 for free.