"I didn't sign up for this!", "This isn't what I was expecting!". How many of us have uttered either of those comments, asks life coach Jan Aitken.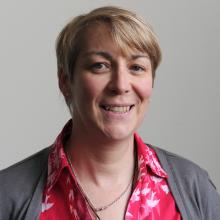 Maybe you've even said them more than once in your lifetime, I know I have. Although both comments could apply to great and exciting changes they are more often heard when something in our life has not gone the way we thought it would.
Two things come to mind when I hear either of these comments:
• What did you think you'd signed up for or what were you expecting?
• What resources do you have to help you cope with this unexpected outcome?
Both are big questions, so I'll deal with them separately. In today's column, we'll look at the "expectations" side of things.
Expectations can be exciting, think about the lead up to Christmas or a big holiday you've been planning for ages. The excitement has built and you're off ... hopefully everything turns out as you dreamed it would.
However, sometimes our expectations are greater than what reality can deliver and we're left uttering "This isn't what I was expecting - how did my holiday/job/Christmas/marriage turn out like this?".
Exciting as our expectations can be, they can lead us down a path of hurt when an event/person/situation doesn't turn out to be what we were "expecting". Unmet expectations = disappointment and/or hurt and/or sadness.
As 18th-century English poet Alexander Pope said, "Blessed is he who expects nothing, for he shall never be disappointed." Having no expectations is the easiest way to avoid disappointment, but that's a challenging path to pursue. Buddhist teachings define "right view" and "wrong view" as: "Wrong view occurs when we impose our expectations on to things; expectations about how we hope things will be, or about how we are afraid things might be. Right view occurs when we see things simply, as they are. It is an open and accommodating attitude. We abandon hope and fear and take joy in a simple straight-forward approach to life."
While I think the Buddhist approach makes sense, I've not been able to entirely get to that point of "right view" all the time. It could take a lifetime of study to get to grips with it.
So, I'm not suggesting we abandon all expectations in order to avoid being disappointed or to stop ourselves from being hurt. For many of us, that won't be readily achievable. We invest our time and emotions in people, careers, education, material goods etc with the hope of being happy, contented, excited, fulfilled or whatever it is that we think gives our life meaning. Life and its events, people and their actions/behaviours will throw curve balls at us and some of those balls will hit us square on and hurt, really hurt.
What then do we do with our expectations? Perhaps we could look at "lowering" them, so to speak, trying to keep them on a more realistic footing. The most helpful approach we can take to achieve this is to acknowledge and understand that we don't have control over everything and that life and its events can play out in ways we don't want or "expect".
It's also helpful to remember that perfection is seldom attainable. What is perfect anyway? Perfection resides in soap operas, romance fiction and social media. Aiming for the perfect holiday, perfect marriage or perfect whatever creates high expectations that are most likely to be dashed at some point resulting in disappointment, sadness and hurt.
There's a delicate balance between creating an engaging vision of what might be, while accepting that what happens will happen versus setting your heart on a very specific outcome. This is especially true when you have little control over the situation. However if you have control of most of the factors that may impact you, then maybe your expectations could be higher?
How high or low do we set our expectations?
American scientist and writer Dr Jeremy Sherman has a really interesting and useful view on how to approach life. He thinks life is full of opposites that are difficult to reconcile, full of situations and things that seem to be contradictory. He has named the people that embrace the tension between these opposites as "ambigamists". They seek the wisdom to know the difference between situations that call for one approach over another and the serenity to accept things as they are.
The important point is knowing when to aim high and when to aim low. Often we expect others to think as we do and expect what we expect. However, we all have differing values, standards, thought processes and strengths. We all read a situation differently. No one will think exactly as we do and that's an important point to understand.
Expectations are funny things. They can create hope and excitement or disappointment and hurt. To set our expectations, we need to consider why something is important to us, recognise what we can and can't control and relinquish the concept of perfection. It's helpful to articulate our expectations clearly with those around us. That helps everyone involved to be on the same page. Remember though, we need to be open to negotiate around our expectations as each of us is different.
Life will still put obstacles in our path that knock the wind out of us occasionally, despite our well thought-out expectations. In the next column, we'll look at how to approach things when your expectations turn pear-shaped.
Jan Aitken is a Dunedin-based life coach.
For more go to www.fitforlifecoaches.co.nz.
Twitter:@jan-aitken