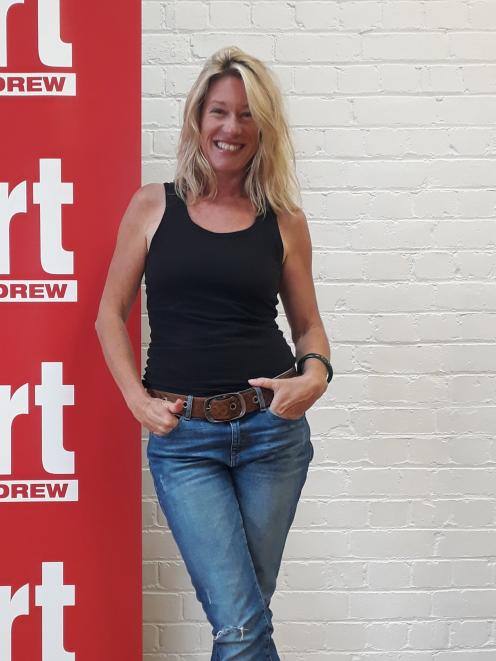 In the country, no-one can hear you whinge. Well, that's not exactly true, writes Lisa Scott.
More like, in the country, if you whinge, nobody listens. You may as well complain to the moon, I know I have been.
"When is someone coming to rescue me?" I asked.
"Rescue yourself, sister," said the moon. Straight talking from the lunar sphere: always helpful.
Things are very different once you go full un-urban. It's not just darker and quieter, there's a lot of lifting that bale and toting that barge; mud and bits of twig in your hair, and prickles. You need to be prepared, Boy Scout-style, for power cuts, getting snowed in (eking out a heel of bread and half a bottle of red over three days is a good reminder of the importance of keeping emergency supplies on hand) and southerly gales (rope the deck furniture together or you'll be picking it out of the macrocarpa hedge for days). For the rural woman, mascara is pointless; ditto lipstick. Who are you planning to impress? The possums? Shaving your legs is optional, but best to keep it up, I think, just so people don't think you've lost the run of yourself.
If your day consists of raking a tonne of dirt prior to spreading grass seed, chopping winter firewood and poisoning the rats in the ceiling (are they having heaps of rodent sex up there, or is one rat just climbing the rafters and body slamming the others over and over again like a Mexican wrestler? All I know is there's a lot of loud rhythmic squeaking) standards of appropriate attire have a clear health and safety aspect, although I can't help but notice that the chainsaw chaps have no arse to them, which seems dangerous, not to mention a little bit Chippendales. Most days I wear Red Band gumboots, jeans and a Fred Dagg singlet, and in the pauses between sowing and tilling, softly pine for my city mouse days. Fondly do I remember heels and gowns, makeup, having an actual hair "do", the whole Lady Time shebang. Wistfully do I recall the era of nail polish. Now that I am a country mouse, I have birds-nest hair, the gnarled feet of a crone and the sinewy arms of Sam Hunt outside the Portobello pub in that painting by Robin White. I'm well on my way to owning the gate small children run past yelling, "The witch's house! The witch's house!" because, you know, life goals.
This accelerated rate in the decline of debonair would no doubt have continued into "bum" territory if not for the upcoming iD fashion week and my fairy godmother, Amie Richardson, who saw me out and about looking rustic and felt a surge of horror and pity.
"Let's give you a makeover," she said.
"Make wha?" I said.
Rachelle Gourley at Aart on St Andrew did my hair and makeup, Charmaine Reveley lent me a glorious dress in peach dot lace and I found a pair of rose gold peep-toe heels at Andrea Biani ... Cinderella had nothing on me. I was more than ready for the ball or a dress-up (grunge to glam) birthday party in Oamaroovia, escorted there by a mohawked mountain man wearing a purple frock that left little to the imagination, but that's another story. The point is, when you look amazing, amazing things happen. When you look like Wal Footrot (rest in peace, Murray Ball) and mumble your inner fabulous, opportunities for amazing are few and far between.
There's no denying clothes maketh the woman. Nipped in at the waist, swishy at the knee, I stood straighter and smiled a ridiculously huge grin. I looked fancy. I felt special, even if my feet were a tiny bit hurty because I wasn't used to wearing high heels. I remembered the whole lovely splendour of putting your face on, dressing up and going out, the wondrousness of being a chick; especially compared to being a dude, as 90% of what they wear is just some trousers. 
Thanks to the kindness of those at the front line of fashion, I got to revisit what it means to be feminine and all the pleasures that go with it and I can't wait for iD: my outfit is sorted. I might bring my Red Bands with me, though, just in case I want to slip into something more comfortable afterwards.