Because I am a bad person, I go overboard with Christmas celebrations, in the hopes that I will make a clear point to my small daughter that my own holiday celebrations are much more fun than my husband's, writes Kate Oktay.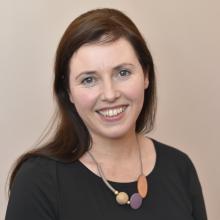 It is real wilding pine, a ridiculous five-course dinner, and morning wine. It is also high-anxiety gifting, cooking for weeks, and terrorising everyone into ''having fun'' with eagle-eyed watching of who is eating what.
It was when I was boiling Christmas puddings on a (Sod's law) 25-degree day that the idiocy of following traditions firmly rooted in a European winter during a South Pacific summer really became apparent. What sort of a stupid recipe requires six weeks of advance preparation and five hours on a stove inside a glasshouse-like kitchen where you have to be constantly on hand to dole out more water or risk burning on the second boil, like Christmas 2018?
As Britain collapses in on itself, it may be time to start reflecting our own national traditions in a way that underlines we are a different country, and also, thank God, not that mental.
We could start with amending Christmas customs to fit in with a sunny day. And moving fireworks to Matariki, instead of Guy Fawkes, because, let's get this straight, we are celebrating a Catholic being killed 400 years ago, 18,695 kilometres away. Here in New Zealand. In November. When the family members that would enjoy it the most, don't get to see it, because it is three hours past their bed time.
Our own special festive ritual is an argument about turkey. I am the only one out of the entire family who enjoys it. My husband, not coming from a Christmas tradition, and who is on the opposing team in the game of ''Whose Religious Festival is Best?'' that we are both enthusiastically playing, patently dislikes it and the holiday it came in on.
"Hate Christmas, yah", he mutters, at the pine tree giving him a minor allergic reaction for a month, a bank account that is just teetering on the right side of paying the mortgage, and most of all, the hated turkey.
He does have a point. They are ginormous.
It is enthusiastically eaten by me and dutifully eaten by him on the 25th, happily eaten by me, and resentfully eaten by him on the 26th, apathetically eaten by me, and tantrummed over by him on the 27th, before (because I am a psychopath and I hate wasting anything), I put it in the freezer to be made into pilafs and soups and stocks that he can taste the turkey in, which we eat until sometime around August the following year.
But, apart from the turkey (and the tree, and the poverty) my husband does concede that a lot of Christmas time is wonderful. Work is mostly over until January, the weather is looking beachish. Or at least as though the garage won't flood. And all the little people in your life are absolutely fizzing.
There is a sudden increase in nights out, sugar, and glittery, shiny things. Bare feet are tippy-toeing down to your blinged-out living room to furtively shake presents every evening.
Every tiny thing about Christmas is seriously wonderful to a 7-year-old child. Believing in magic elves who live in a snowy land making you (you!) gifts all year to be delivered by flying deer driven by an overweight man in a raspberry-red suit, fringed in an attractive fluffy white cuff, who enters your home via the chimney is a good time. There are the kinds of songs you like, about the deer and the presents, with lots of bells, which, along with the other seminal primary school instruments, the recorder, the triangle, and the maracas, make for some happy hoppy-type dancing around the bedroom at 9.30pm.
But, after my kitchen/sauna epiphany, I have decided some of Christmas is going to change. I am going to institute a beach afternoon, after a 1940s roast meat feast including turkey drumsticks, but not the whole turkey, on my Grandmother's best china. I will regret the cheese-based breakfast and fourth glass of wine while lying in a prone position on the sand, half watching the children fight over the one boogie board between them.
And I'm going to campaign for replacing Guy Fawkes with Matariki.
We should let the children burn themselves with sparklers that they can actually see properly, maybe we can have the Christmas puddings then too, when everyone will be glad of the extra warmth of the element glowing in the kitchen for most of the day because of the world's most ridiculous recipe.
 - Kate Oktay