You're home after having spent the day juggling a myriad of decisions from the moment you got up. "What's for tea" comes the greeting as you walk in the door... and your mind goes blank, writes life coach Jan Aitken.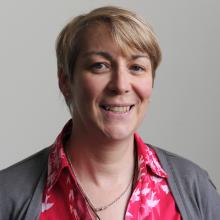 The pressure of yet more decisions seems overwhelming so you opt for the fast takeaway or the quick highly processed meal from the cupboard. Afterwards a sense of disappointment sets. "Dang, I was trying to choose the healthier options this week!"
Why do we make unhealthy and unproductive decisions/choices, and not just about food, even when we know we could do better?
If you ask most people, they will say such choices are a result of a "lack of willpower", you just didn't "pull yourself together". But that's a little harsh, there's more behind decision making and willpower than meets the eye.
As it turns out, willpower is similar to a muscle in that it can become fatigued when you use it over and over again. Every time you make a decision, it's like doing another rep in the gym, and the strength of your willpower and rational decision making fades as you make more decisions.
We only have a finite amount of mental energy for decision making, complex thinking and processing emotions. As the day wears on, "decision fatigue" can set in, our ability to make good decisions deteriorates and our willpower diminishes.
Research carried out at Stanford and Ben Gurion (Israel) universities highlights how much impact decision fatigue can have. When reviewing an Israeli parole board's decisions, they found those up for parole were more likely to have it granted if they had their reviews earlier in the day, after lunch or after a break. This was true even if the crimes and sentences originally given had been identical. Chances of parole being granted plummeted as the day wore on — the parole board simply got worn down making complex decisions all day long.
The brain, like the rest of the body needs energy to function. It derives that energy from glucose, a simple sugar extracted from all kinds of foods.
Thankfully, our brain does not stop working when glucose is low, but it does stop doing some things and starts doing others. It responds more strongly to immediate needs (usually survival) and pays less attention to long-term problems (making complex decisions).
When the brain is low in glucose, one of several outcomes is more likely.
We're unable to weigh up pros and cons and evaluate trade-offs when making decisions.
Someone who is mentally depleted becomes more likely to make poor choices. This is the moment you buy the full monty, bells and whistles version of the cinema-sized TV when you live in a studio flat and you'll never use 80% of its features!
Decision fatigue can lead people to decision avoidance.
Research has found that people who had more choices and were mentally depleted often settled for either a default or status quo options, not great when you are trying to install new habits and change your life.
Decision fatigue can result in impulse buying and expensive mistakes.
Remember the chocolate bars on the way out of the supermarket or perhaps the pair of shoes that don't quite fit?
So, if you're deciding about buying a house, what to do about your child's education, who to leave your worldly goods to, how to respond to a snarky email, who to hire for your business or whether or not that gap in the traffic is big enough to squeeze into ... you probably want to make good decisions.
To help us make better decisions possible there are some things we can do:
1. Plan daily decisions the night before
There will always be decisions that pop up each day that you can't plan for. But for most of us, the decisions that drain us are the ones that we make over and over and over again. Create routines and patterns that make some of the decision making easier. For example, make a menu for the week's evening meals and shop for it at the weekend. Have a work wardrobe that allows you to mix and match your clothes. Sort out what you'll have for breakfast, what jobs need to be done and what the kids are taking to school for lunch the night before.Taking time to plan and simplify the repeated daily decisions will give you more mental space to make the important choices each day.
2. Make important decisions when your mind is fresh
What's the most important thing for you right now? Is it getting in shape? Is it building your business? Is it writing that book you have inside of you? Is it learning to eliminate stress and relax?
Whatever it is, put your best energy towards it. If you have to wake up 30 minutes earlier, do it. Start your day by working on the most important thing in your life.
If that's not possible make sure your brain is fed, watered and had a break before making a big decision.
3. Nurture your brain
Feed the brain. Eat fresh, unprocessed food and keep hydrated. A healthy diet is good for the body and the mind and helps keep the energy levels consistent. Get regular, quality sleep — tired decision making is never advisable.
Get regular exercise, both mental and physical, it can help the body and clear the mind.
4. Simplify your life
If something isn't important to you, eliminate it. Why waste time and energy, physical and mental on things that aren't important to you?
As the saying goes, variety is the spice of life, but too much variety can be overwhelming. If you're making important decisions, take your time and seek professional advice if you need to.
Jan Aitken is a Dunedin-based life coach.
For more go to www.fitforlifecoaches.co.nz.
Twitter:@jan-aitken