A broader view of what local can mean, might lead to richer food connections, writes Sean Connelly.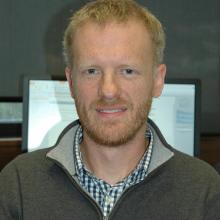 I recently came across the 2018 book Stand Together or Starve Alone: Unity and Chaos in the US Food Movement by Mark Winne. Mark was one of the many people involved in the early stages of putting food systems on the  agenda in the US in the 1980s and has been actively engaged in advancing community food systems, local and regional agriculture and progressive food policy ever since.
It was really the subtitle that caught my eye; unity and chaos in the food movement. The book is a reflection on how, despite the coming together of a vast number of well-meaning efforts and initiatives to create a food system that is fairer, more environmentally friendly and healthier, little progress has been made as organisations and people struggle to work together across sectors and places.
The book outlines multiple reasons for the lack of progress.  Some of those reasons are particular to the extreme social and racial polarisation that exists in the US.
But even here in New Zealand, the broader point that we need to do more than simply pay attention to who is and is not involved in efforts to transform our food system (and why) applies elsewhere. We need to also change what we do and how we do it to ensure efforts are more accessible and responsive to different perspectives and circumstances.
Some of the other reasons are more directly relevant for us in New Zealand. For example, the diversity of food issues is identified as both a strength and a challenge. On the one hand, food provides diverse opportunities and motivations for people to get involved, to contribute to change, to access funding and resources. Those motivations may include concerns around health, nutrition, environment, hunger, access or farm economies. These broad motivations have the potential to serve as a powerful force for change.
But on the other hand, this diversity often leads to the dilution of efforts and resources or outright competition for scarce funding that makes collaboration across diverse motivations challenging. Too often, organisations involved in food system change are resource poor and over-reliant on volunteers, which limits their ability to look beyond their particular sector of the food system or beyond their individual projects.
This strikes me as the biggest challenge that proponents of a different kind of food system need to grapple with. There are many stories of inspiring local projects that result from the passion of individuals to address a food problem and do food differently in their local area.  How can we support these efforts so they can continue to have a meaningful impact, while also making connections across sectors and across places?
Perhaps, our ''local'' food efforts have been a barrier. The "local" in local food system efforts is often used not to signify location, but rather as an attempt to bring together diverse efforts to do food differently. It is often used as short-hand to connect particular efforts such as community gardens, farmers markets, urban agriculture, food waste and rescue programmes, organic or permaculture food production and efforts to revitalise food economies. Yet, it is the locality that often gets prioritised and we struggle to connect these diverse efforts in a particular location.
Paying attention to how efforts in one place might connect at other scales — locally, regionally or nationally — might offer a way forward by creating a more powerful justification and commitment to a different kind of food system in multiple locations across New Zealand.
Focusing on regional food systems is one way of explicitly acknowledging the connections beyond one place. They are also more in tune with the natural environment, where the foundations of food — energy, water and soils — extend beyond however we might define the "local".  Thinking of regional food systems offers greater opportunities for resilience and greater diversity. 
This is most obvious from an environmental and food production perspective.  At a regional scale, environmental conditions are more variable, reducing vulnerability to droughts, etc.  These more variable conditions also allow for a greater diversity of things that can be grown. But it also applies for people, ideas and resources. It is likely that people involved in urban agriculture in Dunedin have more in common with people doing similar work in Oamaru or Invercargill or Christchurch than they have with people working on food security issues in Dunedin. Making these connections are not only inspirational and an opportunity to learn from others, but also demonstrate a far greater shared purpose in transforming the food system. It is not to say that we should not still seek to make connections in place, but we might unlock greater resources and potential for food system transformation if we were more conscious of opportunities to make connections across multiple scales beyond just the local.
- Sean Connelly is a senior lecturer in the University of Otago Department of Geography. Each week in this column, one of a panel of writers addresses issues of sustainability.