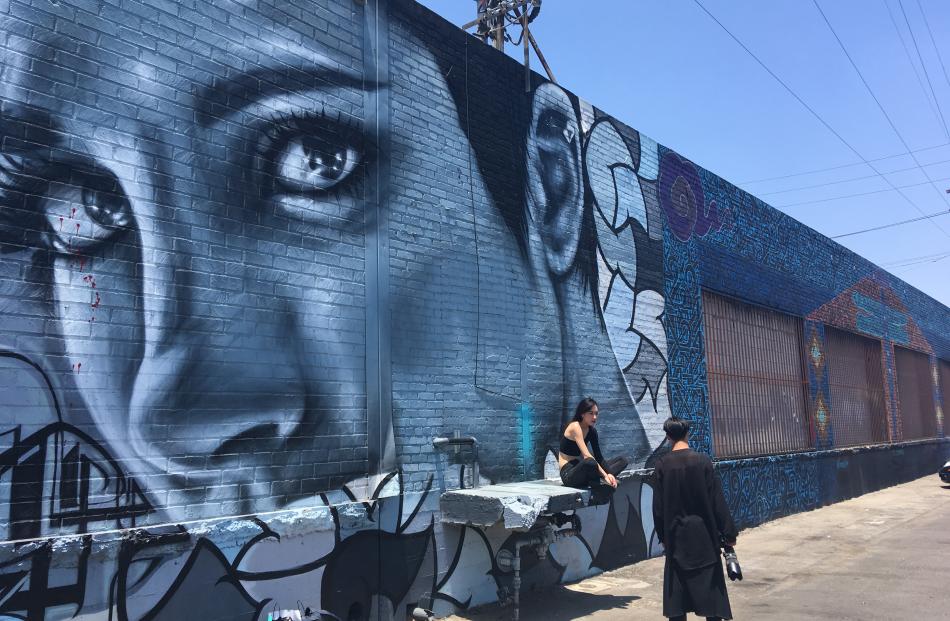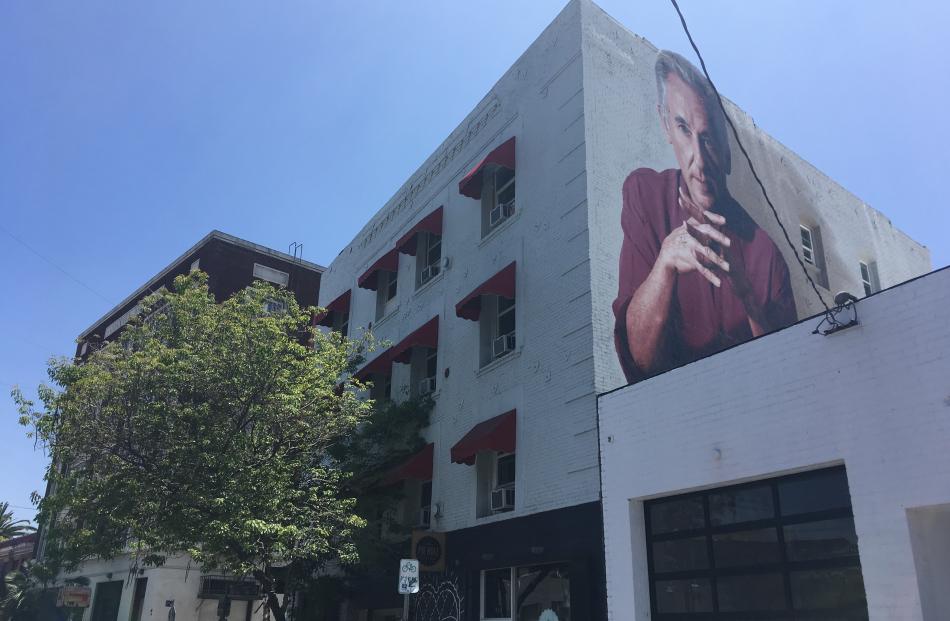 Pam Jones soaks up the concrete canvases of an outdoor gallery as she explores LA's arts district.
It started as a single set of angel wings in downtown Los Angeles.
But artist Colette Miller's 2012 Global Angel Wings Project turned into an international phenomenon, spawning followup murals by Miller and others in LA and worldwide.
The original wings still attract a procession of visitors in LA's gritty arts district; photos with the wings are much-shared social media posts. Miller's intentions for the project were always clear: "to remind humanity that we are the angels of Earth".
Her angel wings are part of the urban gallery that is the Los Angeles arts district, where concrete canvases are a celebrated art form and drawcard for locals and visitors alike.
The district was formerly an industrial area but in the 1970s artists began to occupy some of its dilapidated buildings, having been priced out of other areas in LA.
With gumption and vision they turned the district into a hotbed of creativity, working in private studios but opening galleries too and preserving the buildings through restoring or repurposing them.
On the eastern edge of downtown LA, the arts district is between Little Tokyo and the Los Angeles River.
Its proximity to Skid Row - sadly famous as the neighbourhood of LA's homeless - means it is better to travel to by cab rather than walk. And still remember the "travel 101" rule of keeping your wits about you as you navigate any city.
But the arts district is a welcoming, edgy area refreshing for its confidence and originality. Murals of street art are around every corner, occupying small spaces or entire walls and a legitimate place in the Los Angeles art scene.
The creative hub predictably now also houses a host of places to eat and drink well, more examples of the district's entrepreneurial spirit.
There are a variety of eateries and bars, as well as retail and gallery and spaces, but some of note are the Angel City Brewery; the Hauser and Wirth gallery precinct; the Arts District Co-op; the A+D Museum; and the Art Share L.A, a two-story warehouse cum creative centre.
The American Hotel is also worth noting.
Opened in 1905 as LA's first quality hotel catering to an African-American clientele, in its early years the hotel's ground floor also served as a hub for jazz musicians.
It was later the home of Al's Bar, which hosted up-and-coming bands such as Sonic Youth, Nirvana and the Red Hot Chili Peppers.
Now the building is a multi-purpose space filled with boutiques, restaurants and, once again, a hotel.
It hosts a range of murals on its exterior walls, and every room inside features a concert poster from the old Al's Bar.