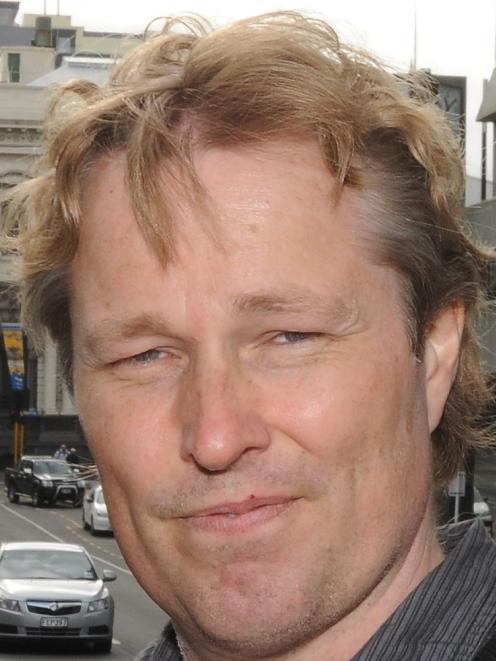 A Dunedin software developer has been labelled a Nazi sympathiser and had his game banned in Germany after media coverage in that country.
Glenn Linde created the Android application (app) Germania over a year ago, which allows users to explore Berlin as it might have looked if Germany had won World War 2.
However, an interview and subsequent radio story by the public broadcaster, Radio Bremen, has portrayed "my Germania app as a Nazi propaganda app".
The app was one of more than 30 he had created, including many which recreated a historical period such as ancient Egypt and even one recreating early 20th-century Dunedin.
His most popular app, Second Temple, which recreates the second temple in Jerusalem, had been downloaded more than 70,000 times, while Germania had had 12,000 downloads.
"[Germania] is meant to be a recreation. It is not propaganda," he said.
Earlier this month, he received an email from a journalist at the German radio station, asking questions about the app.
Mr Linde said he was shocked to discover those answers had been turned into a "negative" portrayal of the app, "like I am an evil Nazi propagandist".
Google has since blocked the app for installation in Germany, which has been the largest market for the app with just over half of all downloads.
Mr Linde said the app had attracted some negative comments, including one accusing him of taking a pro-Zionist stance and another which said he had insulted Hitler.
Before anyone downloaded the app, its overview stated "Germania is a neutral game which is neither pro or anti-Nazi and is supposed to give people the experience of what Berlin may have been like".
Mr Linde was also disappointed the journalist "made it sound like they put a bit of effort into finding me ... I have it everywhere that I am in Dunedin, New Zealand," Mr Linde, who hails from Australia, said.
Earlier this year, Mr Linde featured in the Otago Daily Times after he painstakingly recreated early 20th-century Dunedin for an app of the same name, which recreated the experience of catching trams and riding horses around the city.