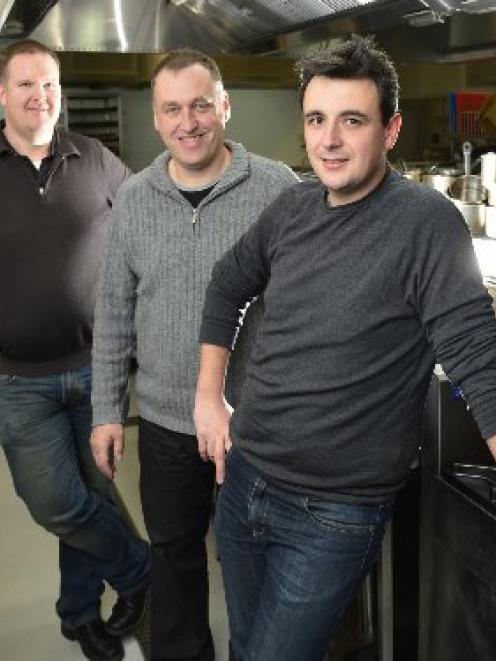 A gastronomic tour of Europe will give three staff from Otago Polytechnic inspiration from some of the world's best chefs.
Associate Prof Richard Mitchell, Tony Heptinstall and senior lecturer Adrian Woodhouse, all from the polytechnic's bachelor of culinary arts degree course, began their three-week journey on Monday, hoping to gain inspiration while also promoting their course, which is the "first design-led" culinary arts degree in the world.
During the trip, they would hear from industry leaders who helped inspire their course, Prof Mitchell said.
"A lot of what we teach our students is modelled on the philosophies of these ... people, who are the leaders of our industry.
"This [trip] gives us the opportunity to gain inspiration from some of the world's best, which we can then pass on to our students," he said.
Among the highlights of their trip is the International Conference on Food Design and Designing for Food in London.
The trio will also travel to Champagne in France to continue joint research by the polytechnic and Reims Management School, examining Central Otago's wine industry and its rapid, 30-year rise to international success and recognition.