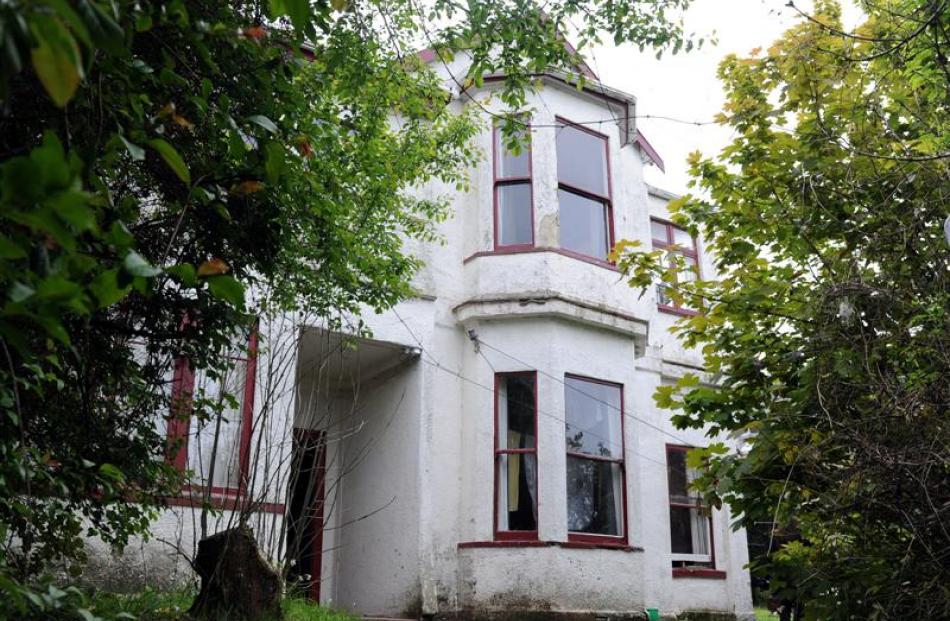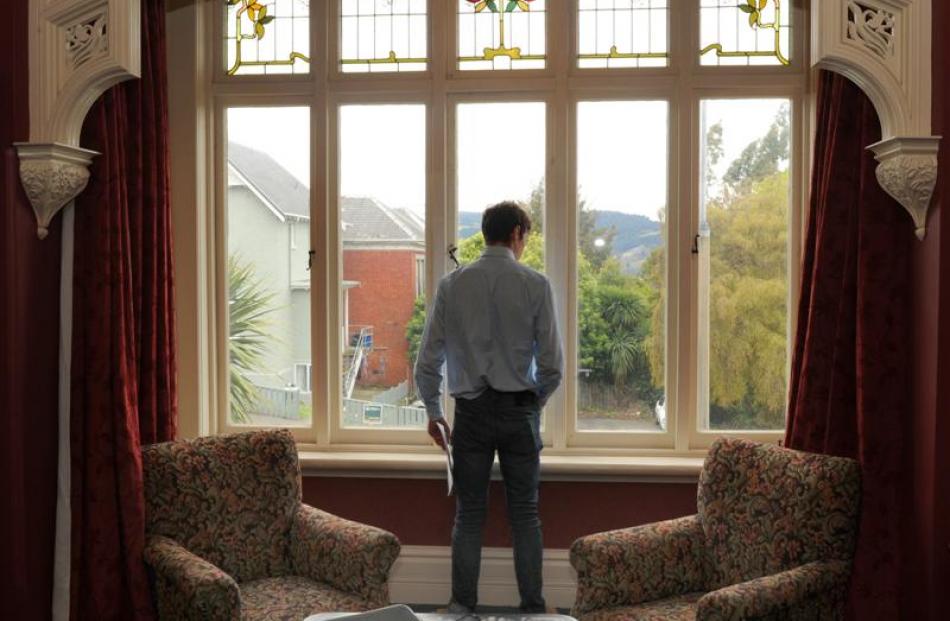 The Otago University Students' Association exposed the gulf between the best and worst student flats in Dunedin yesterday, with the top flat described as a "beautiful mansion" and that judged the worst a "turd".
OUSA awarded $200 to the tenants in the top flat, a restored mansion in Stuart St, and gave away five full-body sleeping bags to the brave occupants of that judged the worst, a said-to-be damp and cold graffiti-covered villa in London St.
Dunedin dentistry student Jamie Lockyer, one of six males living in the London St flat, said his flat "definitely" deserved to be judged the worst in Dunedin.
"It's pretty average to live in; cold, damp, pretty smelly, breezy and there's holes in the wall," Mr Lockyer said.
Asked if the appalling state of the flat was part of the reason they did not bother tidying up, he said, "Yeah, definitely. You can't polish a turd, as they say."
The six each paid $80 a week rent, he said.
Marketing student Kristin Borley, one of eight women living in the top-ranked flat, said it was difficult to "pinpoint" the best thing about their flat.
It was a toss-up between the tasteful way the villa had been decorated and the quality of the flatmates, who had all known each other since first year, Ms Borley said.
"It's a beautiful mansion, basically," she said.
The flatmates had enjoyed their living experience so much they all had rings engraved with the flat's address.
Other flats in the running for worst included one in Riego St, which had a permanent drip in the kitchen, and one in Ethel Benjamin Pl, where the landlord had converted a pantry into a cramped bedroom, which had a fitted see-through glass door opening out on to the kitchen.
Among the flats in contention for the best was one owned by Dunedin Mayor Dave Cull, who also happened to be judging the awards.
Out of earshot of Mr Cull, tenant Lucy Hudson (21) said it was good having the mayor as a landlord.
"He's really cool. He comes around and changes our light bulbs, because we can't reach them," Ms Hudson said.
OUSA campaigns manager Angus McDonald said it was important students realised they did not "need to sign up early, and don't need to sign up to a rubbish flat".
An award for best landlord was picked up by David Ojala, who owns a flat on Union St (west).