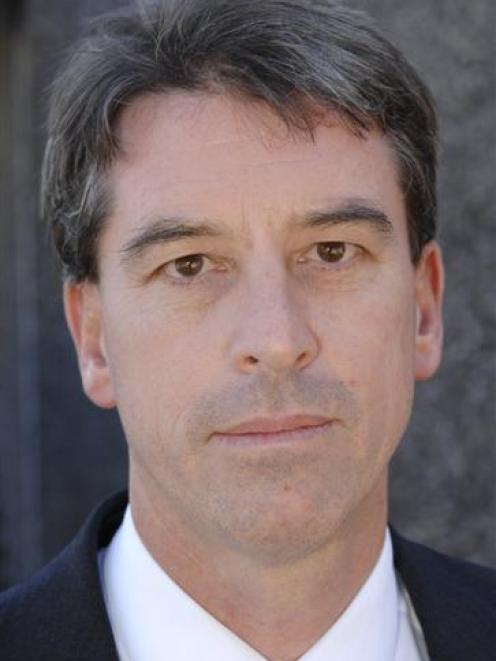 Mercy Hospital's bid for its own special zone in the district plan is a test case for other Dunedin facilities, the private health provider's chief executive, Richard Whitney, told the Dunedin City Council's hearings committee yesterday.
At present zoned residential, Mercy seeks approval for a Major Facilities (Mercy Hospital) Zone.
This would allow it to proceed with its long-term redevelopment plan without requiring resource consent for each project.
Council planner Lianne Darby has recommended approving the zone, but wants the committee to more tightly prescribe activities permitted in it.
Acting for Mercy, Bridget Irving, of Gallaway Cook Allan, said the hospital's immediate expansion plans were spelt out in a structure plan, anything outside of which would require consent.
Thus, the council maintained sufficient control over the site.
Further restricting the terms of the zone would undermine the purpose of seeking the change, she maintained.
Rezoning would allow Mercy to meet growing demand, but would not compromise the quality of life enjoyed by its neighbours, she said.
Any activity (not just its structure plan) for which Mercy sought permission would be considered in a new context, where hospital activities were stipulated as the site's main purpose.
Mr Whitney told the hearings panel Mercy was a test case for other sites in Dunedin, given the council's new district plan is expected to create other such zones.
His point was agreed by senior policy planner Paul Freeland, who said it was hoped the second generation district plan would include new provisions for health, educational, and possibly sporting facilities.
Mr Whitney said Mercy's redevelopment would expand its floor space, and also configure the area more logically.
Mercy's structure plan covered its anticipated development over the next 10-15 years.
This would see floor space increase from 11,774sq m, to a maximum of 16,500sq m, depending on the projects undertaken.
Its catchment, which took in South Canterbury, comprised 350,000 people.
This included supporting South Canterbury's district health board in some specialties.
It undertook about 6500 surgical procedures a year, in six surgical theatres.
Mercy, Otago's sole private hospital, also took Southern DHB and ACC work.
Development over the years had been piecemeal, Mr Whitney said.
For each application, the hospital had to justify using the site for a hospital, which significantly increased costs and delays.
The plan change would provide certainty and efficiency, he said.
Cr Kate Wilson was concerned by the scope of medical activity the new definition would allow, and asked whether it needed to be defined.
She asked numerous question on this point, but was advised making the zone's definition too narrow could overregulate the hospital, and have unintended consequences.
Counsellors inquired whether the zone would allow Mercy to establish a crematorium, and were advised such a development would be subject to usual restrictions, such as air emission limits.
Cr Wilson suggested local residents were well-served by Mercy's approach, as it need not have revealed its redevelopment plan to gain the zone change.
The plan received 11 submissions, two of which opposed the changes.
One submitter, Peter Robb, asked to speak to his submission. He told the panel Roslyn and Maori Hill had a significant number of large educational, health, and aged care facilities.
Expansion such as Mercy's threatened local amenity, he said.
The hospital should consider opening a facility in another suburb to meet demand, he said.
The public part of the hearing concluded yesterday.
The panel will today conduct a site visit, and then deliberate.
Its decision would be released in about 10 days.