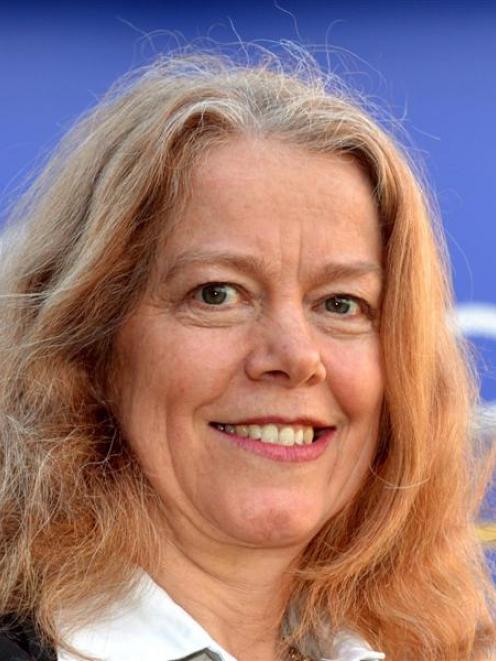 Dunedin mayoral candidates Aaron Hawkins and Hilary Calvert together spent more than $25,000 trying unsuccessfully to unseat incumbent Dave Cull, it has been confirmed.
Election returns viewed by the Otago Daily Times yesterday showed Cr Hawkins and Cr Calvert were the second and third-highest spending mayoral candidates, respectively, behind Mr Cull.
Cr Hawkins, a Green Party mayoral candidate, spent $13,240.68 on his campaign, while Cr Calvert, a former Act New Zealand MP, spent $12,054, the returns showed.
Both were soundly defeated by Mr Cull, whose $17,027.73 spend was confirmed last month, but both candidates were elected as city councillors.
Mr Cull received 18,604 votes in final results, followed by Cr Calvert, who took second place with 6474 votes, and Cr Hawkins, who came fourth with 2972 votes.
Cr Calvert said when contacted she would not change her campaign and was instead ''humbled'' by the support she had received.
''I was pleased to feel that my sense of direction is something that works for a lot of people.
''I think mostly mayors get voted out; they don't get voted in. In that sense, it's a big ask to go from not having been on council to be voted in as mayor.''
Most of Cr Calvert's spending was on billboards, contributing to what was a high-profile campaign on street corners and intersections around the city.
Cr Calvert also received support from the owners of buildings in which she and her husband, Alistair Broad, also had an interest.
Those approached had agreed to allow her billboards on their buildings, adding to the profile of her campaign, she confirmed.
''You just use what you can, I think,'' she said.
Cr Hawkins was also happy with the results of his spending.
''Well, I got elected,'' he said when contacted yesterday.
''That's OK by me.''
Both candidates also recouped some of their costs from large donations, which in Cr Calvert's case covered more than half her bills.
She received $2000 for newspaper advertising from a property-owning company, Duvlin, in which she and her husband had an interest, she said.
A second donation, worth $5000, came from Cr Calvert's aunt, Nora Calvert, who ''believes in women in politics'', she said.
Cr Hawkins declared one donation, of $2565, for in-kind design work on his campaign materials by Dunedin-based graphic designer Kitty Higbee.
The filed returns also included Cr Lee Vandervis, who secured third place in the mayoral race with 5872 votes after spending $5497.63 and was returned as a city councillor.
Cr Andrew Whiley also missed out on the mayoralty, but took a council seat, after spending $3449.61 on his campaign.
Behind him in the mayoral race, unsuccessful mayoral candidates Pete George ($3261.68) and Kevin Dwyer ($600) also missed out on council seats.
So, too, did Olivier Lequeux, who declared just $3 in photocopying costs, and Steve McGregor, who spent nothing.
The figures meant total spending on Dunedin's mayoral race totalled $55,135.06 last year, which was down on the 2007 campaign, when Mr Cull spent $13,517 unseating incumbent Peter Chin, who spent $43,446.40.
Of the councillors elected in October last year, Greater Dunedin members Chris Staynes, Richard Thomson, Kate Wilson and Mike Lord all spent $7706.93 each, while Jinty MacTavish spent $7938.98.
David Benson-Pope also spent $7763.68, followed by Doug Hall ($3497.95), Neville Peat ($2198.51) and John Bezett ($1280.64), and Andrew Noone, who spent nothing and was elected unopposed.
Those to miss out on re-election were Paul Hudson, who spent $8838.27, and Teresa Stevenson, who spent $1953.20.
---
Mayoral race spending
Dave Cull                       $17,027.73
Aaron Hawkins              $13,240.68
Hilary Calvert                $12,054.73
Lee Vandervis                  $5497.63
Andrew Whiley                 $3449.61
Pete George                    $3261.68
Kevin Dwyer                           $600
Olivier Lequeux                          $3
Steve McGregor                          $0
Total                             $55,135.06
---