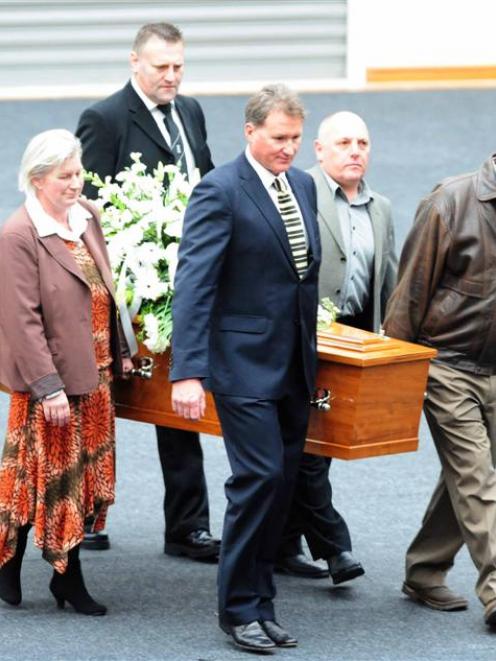 A thousand people gathered at the Edgar Centre for the public memorial service this afternoon to farewell the great swimming coach Duncan Laing.
The crowd, many of them dressed in black, were there to remember Laing who died on Saturday, aged 77, after years of ill-health and battles with melanoma, a brain tumour and stomach cancer.
In a mark of respect, Moana Pool has also been closed by the DCC between 1pm and 3pm.
The service, conducted by celebrant Tricia Warwick-Nazirus, was held on one of the Edgar Centre's basketball courts.
The backdrop to the court was draped in black and several big screens set up.
Laing achieved international fame when his star pupil, Danyon Loader, who is a pallbearer at the ceremony, won two gold medals the 200m and 400m freestyle at the Atlanta Olympic Games in 1996.
The pair had an emotional homecoming and were cheered by thousands in a civic reception and ticker-tape parade through the centre of Dunedin.
Ten other swimmers from the Laing stable reached Olympic or Paralympic status.
He was a father-figure at Moana Pool and guided the fortunes and moulded the futures of many national champions and New Zealand representatives.
He also touched many lives through his learn-to-swim classes at Moana Pool.
It is estimated he taught 31,000 people - children and adults - to swim during his career.