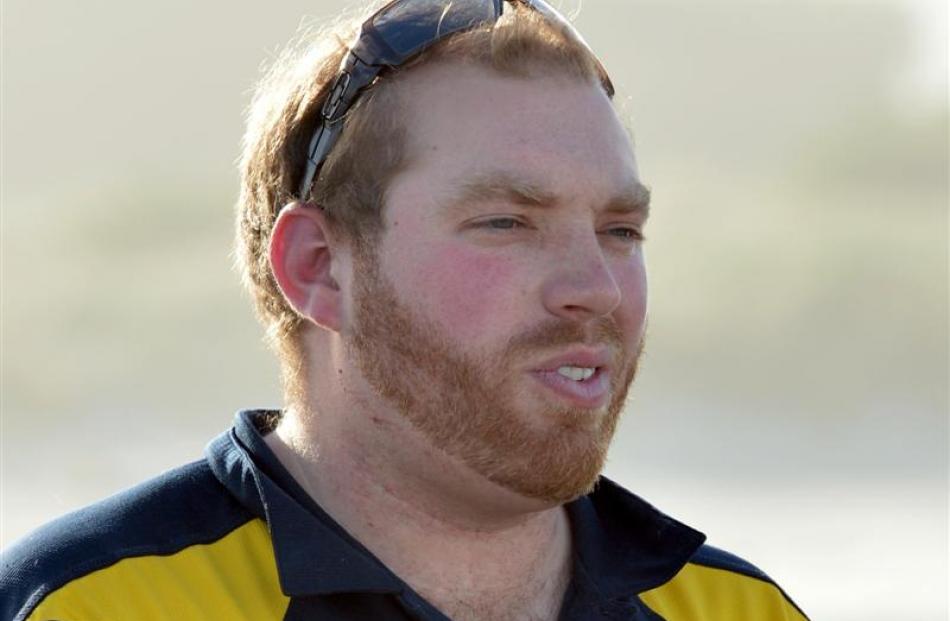 Surf life-savers fought massive waves in an action-packed rescue yesterday after a group of four big-wave surfers got into trouble off the Brighton coast.
The Christchurch group, led by ''world-renowned'' big-wave surfer Doug Young, were near Green Island, which is about 2km off the coast, when a rope was sucked into the impeller of the jet ski which towed them out to the ''well-known'' big-wave spot.
Surf Life Saving Otago search and rescue co-ordinator Seth McPhee said the group made a cellphone call about 11.30am, which prompted a more than two-and-a-half-hour rescue in ''difficult conditions'', involving 11 surf life-savers and three inflatable rescue boats (IRBs) .
Two of the surfers were plucked from the water a few hundred metres from the island after they attempted to swim to shore and another two were picked up about 1.5km from the island after staying with their jet ski and being swept out to sea, Mr McPhee said.
Surf life-saver James Rolfe, who took a dip when the IRB he was in flipped in a large swell after dropping three of the surfers to shore, said the waves near Green Island were ''ridiculous'' and the biggest he had seen in the Dunedin area.
''It's the biggest wave you would get around here, besides Papatowai,'' Mr Rolfe said.
One of the four rescued, Dan Smith, who is a surf life-saver, said group members were experienced and would have been able to make it to shore on their own had they not been rescued.
He had started swimming to shore when they were picked up, and the initial plan had been to ask friends in Dunedin to come and get the two who stayed with the jet ski.
He was unsure exactly how long they were in the water before being rescued, but reckoned it was a ''couple of hours''.
The area near the island was a ''well-known big wave spot'', he said.
Another member of the group, who did not want to be named, said the life-savers saved them a lot of hard work.
''We would have been fine, but it would have taken a lot longer,'' he said.
Mr McPhee said it was a challenging rescue.
''It's just really difficult conditions. It should have been something simple, but when you have got two to two-and-a-half metre waves coming in, it just makes things pretty challenging.''
The surfers were lucky there was cellphone reception in the area or they would have faced a long day in the water.
''The only advice for people is to ensure they have at least two forms of communication.''
Being well-trained ''nationally regarded'' surfers, the four were unharmed and would probably have been fine, if a little tired, had they not been rescued when they were.