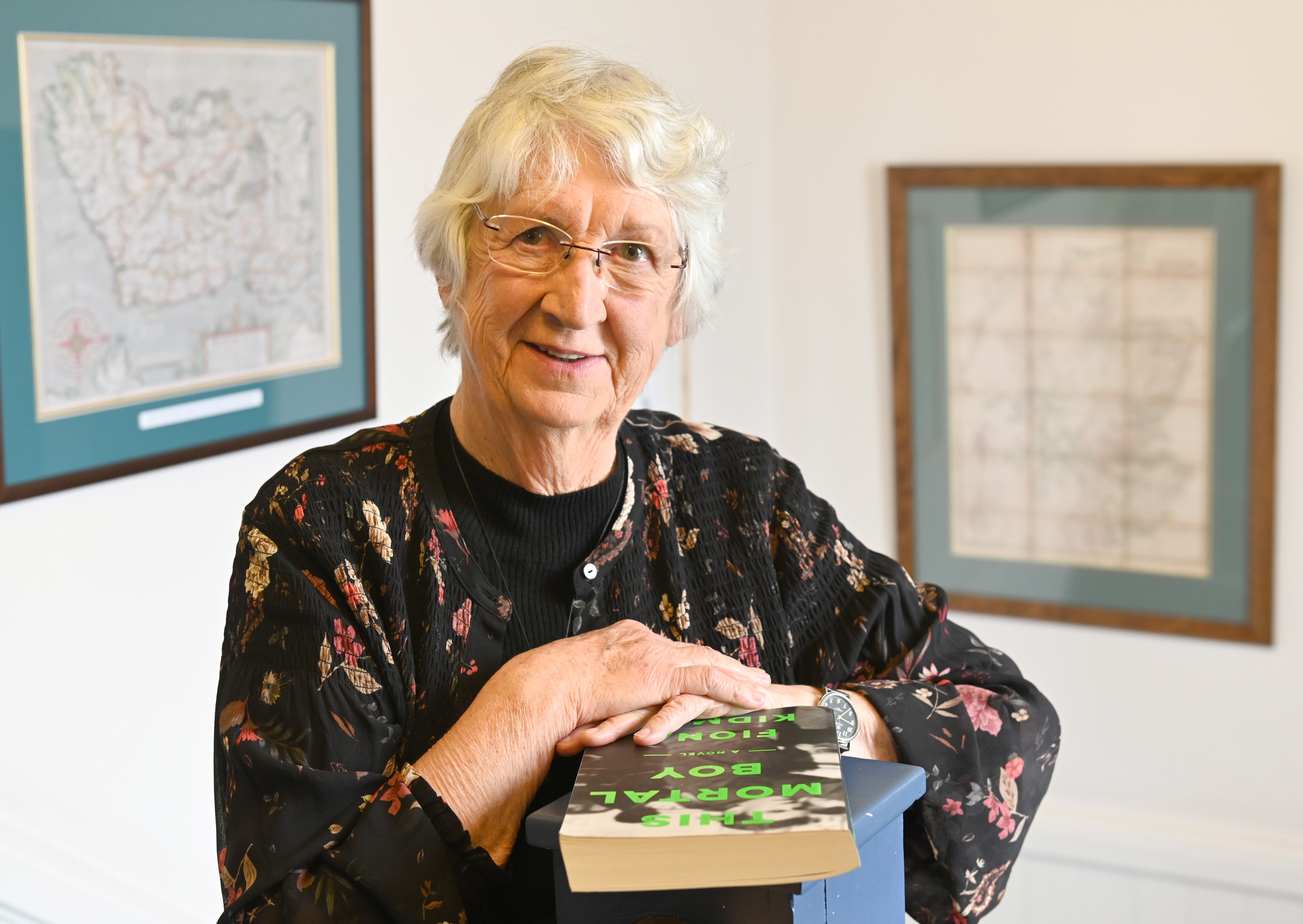 Just when Dame Fiona Kidman thought there was nothing else to say, inspiration struck again.
The 81-year-old award-winning novelist, poet, scriptwriter and short story author previously wrote two memoirs, and thought she would never do another one.
"The last one was published about 12 years ago, and I thought that's it — there's nothing more to say now.
"But life changes in interesting ways, and getting older is its own sort of journey."
The first of Dame Fiona's 11 novels was published in 1979, and she has also published eight short story collections and six collections of poetry.
She is now writing a collection of essays called So Far For Now, which is due to be published next year by Penguin Random House.
"They're autobiographical essays.
"In a way, it's about old age, because I am pretty ancient now.
"Some of the essays look back on how I've come to write some of the books that I have in the last 12 or so years, including quite a close examination of how I came to write This Mortal Boy which was about the second-to-last person to be hanged in New Zealand.
"It lays out how I did the research."
Dame Fiona had hoped to write the final essay for So Far For Now during September and October, as part of her tenure as the inaugural University of Otago Centre for Irish and Scottish Studies Irish Writers Fellow.
Unfortunately, the Covid-19 lockdown made it impossible for her to attend.
"The last essay in the book was actually to be called 'Otago Diary' which is something that I was going to be keeping while I was staying at the Caselberg Cottage.
"It was going to be a record of staying in Broad Bay and working at the university, but that hasn't quite come off, for obvious reasons."
Instead, she has been writing an alternative essay, interacting with students online and offering advice about their writing from her home in Wellington.
While she was disappointed not to spend the two months in Dunedin, she was making up for it this week by visiting the city for four days, to "get a taste" of what the experience might have been like.
While here, she is working with students in the Centre for Irish and Scottish Studies, giving talks and visiting Dunedin's "fantastic fellowship of New Zealand writers".