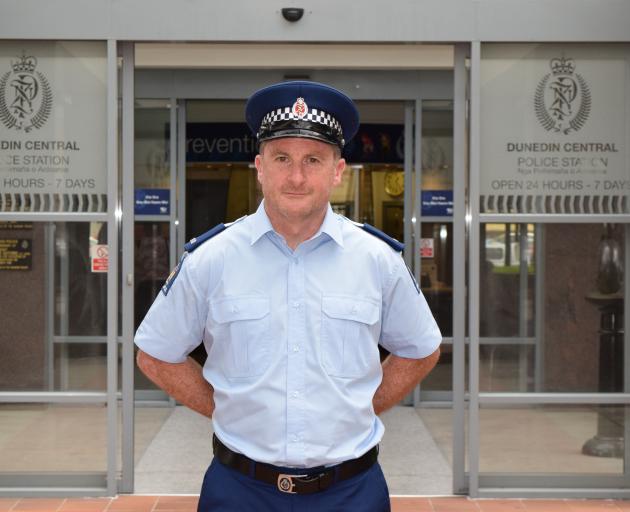 Meet Dunedin's newest frontline cop.
Constable Stew Thomas, of Dunedin, said he was one of the 80 new constables to graduate from the Royal New Zealand Police College on Valentine's Day.
He began studying at the college in October last year and starts work at Dunedin Central Police Station tomorrow.
The recruits at the college were aged between 18 and 48.
When asked if he was the oldest recruit in his wing, he replied with a smile: "I'm old enough''.
During the fitness test, he enjoyed the challenge of competing against recruits half his age.
Before attending college, he earned a living for 12 years as co-owner of bike shop Avantiplus Dunedin.
He decided on a change in career after spending time cycling with police officers.
"They are interesting characters and good people with good work stories.''
He applied for college two years ago and completed the process driven by a desire to better himself and his community.
He admitted nerves on the first day of college but "excitement'' was the overriding emotion, he said.
As it had been years since he had studied, the biggest challenge of college was picking up the books and time management.
The recruits in his wing were culturally diverse and many spoke a different language such as Afrikaans, Cantonese, Hindi, Malayalam, Mandarin, Samoan and Tamil.
A highlight of his college days was performing a haka to a memorial wall honouring fallen police officers.
He was looking forward to working for police.
"Everyone I have met has been so helpful and positive.''
He had no plan on where he would progress within police but vowed to try the more than 30 career path opportunities on offer.
"If I'm good at something and I enjoy it - that's where I'll go.''
SHAWN.MCAVINUE @thestar.co.nz