The Dunedin City Council will spend $60,000 on closing the lower Octagon and lower Stuart St for six days, and temporarily transforming the area into an ''inviting streetscape'' and ''central hub'' for Ed Sheeran fans.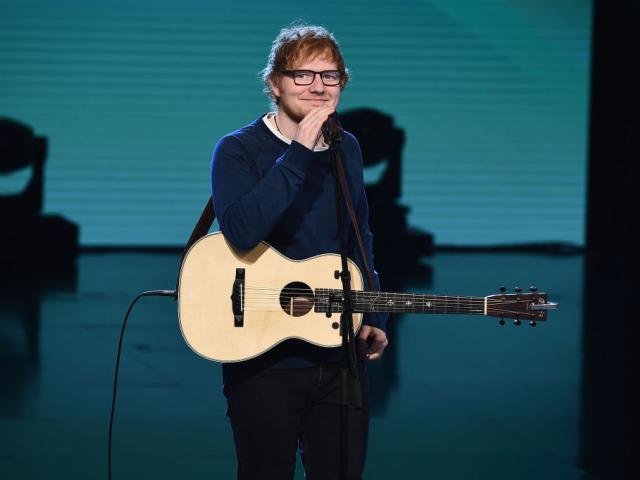 There will be no cars. Just people, artificial turf, planter boxes, small trees, furniture, umbrellas, festoon lighting, games and activities.
Council urban design team leader Crystal Filep said the city expected to host more than 60,000 visitors and 100,000 concert-goers during Easter weekend, and it would spend the money on transforming the Octagon to make the most of ''a fantastic opportunity to showcase Dunedin and its local businesses''.
After consultation, the council has decided to close the lower Octagon and lower Stuart St (to Moray Pl) from 7am next Wednesday until 11.59pm on Monday, April 2.
Dr Filep said council was working with business owners on the final design of the closed zone.
Bath St, the central carriageway and the upper Octagon would remain open to vehicles.
She said it would be the longest central city road closure in Dunedin's recent history.
''It's an exciting time to see what the possibilities are with the Octagon, and how it might function as a public space.''
There had been a lot of support for the initiative, she said.
The Craic Irish Tavern and Thistle Cafe and Bar owner Claire Grenfell said it was a great idea.
''It's really good from a safety point of view.
''With that number of people, prior experience has told us ... it's a really sensible decision to close the road.''
However, not everybody is happy.
Sue Todd Antiques and Collectables owner Sue Todd and Seriously Twisted Merino Possum owner Linzi Irving said the closure would have a major financial impact on their businesses.
There would be less ''through-traffic'' and the area would be filled with people who had no interest in retail purchases.
Ms Todd said closing off the area for six days to turn it into a ''child-friendly'' space, was an oxymoron.
''You've got bars in the area. I don't understand how that can be child-friendly.
''I think the bars have a lot of pull in the town, and people like me really don't count for much because they don't consider the effect it's going to have on me.''
Ms Irving said when the Octagon was pedestrianised in the past, her business' turnover decreased by 50%.
''When there's rugby and other events where the bars predominate, shoppers don't want to mix with drinkers. It's just not conducive to shopping.''
Mrs Grenfell said the demographics of the concert would be like nothing the city had previously seen.
''Concert-goers will be aged 6-80. It's very much a family-orientated event.
''A concert is completely different from a rugby game.
''There will be masses there for breakfasts, lunches and dinners ... It is not going to be the beer swill that some are concerned about.''