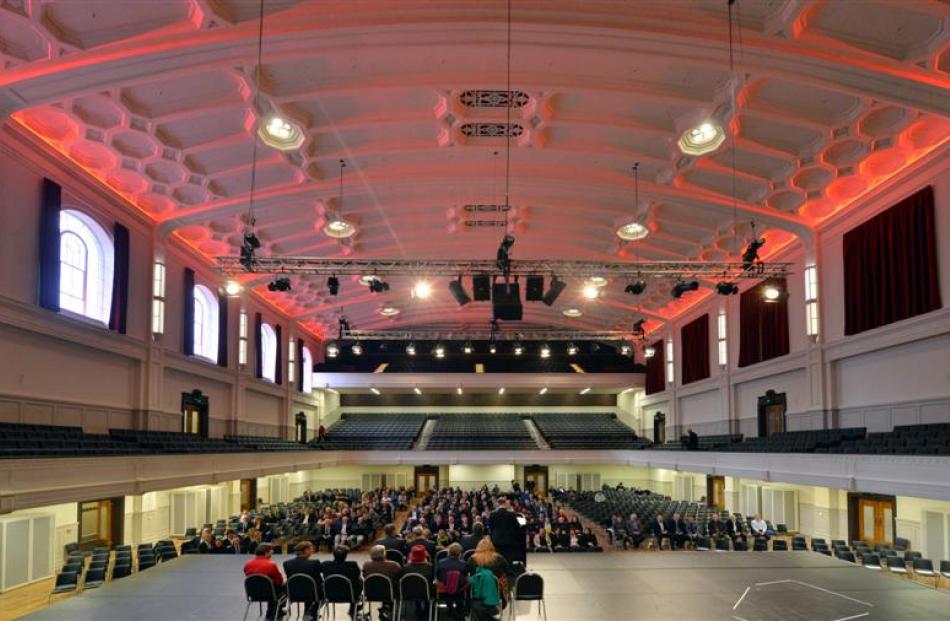 After nearly three years of work to bring it up to international convention and performance centre standards, the Dunedin Centre, comprising the now-linked Dunedin Town Hall, Glenroy Auditorium and Municipal Chambers, is back open for business.
The Dunedin City Council has to date (the final wash-up is yet to be done) spent $43 million on the redevelopment of the centre, which Mayor Dave Cull has called ''an events centrepiece for our city''.
While many of the improvements are not visible to the eye, changes in lighting, air-conditioning, structures, service access and amenities are promised to provide an overall better experience and attract top level conferences and performers to the city.
Earlier this week the Otago Daily Times had one of the first looks at what ratepayers are getting for their money. Photos by Gerard O'Brien.