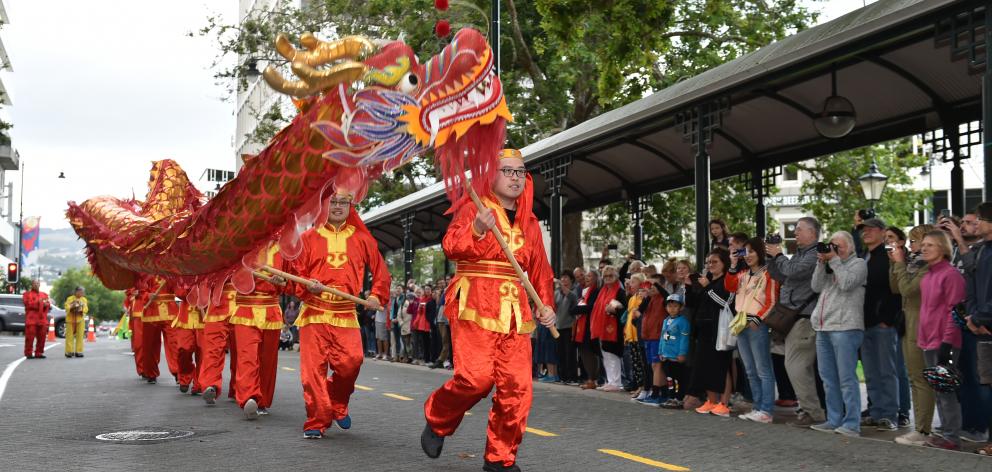 Preparations for the Chinese New Year celebrations in Dunedin tonight are well under way.
As the Year of the Rat begins, festivities to mark the occasion get under way at the Dunedin Chinese Garden at 6.30pm.
A dragon parade leaves the Octagon at 7pm towards the garden via Princes St.
At 7.30pm, back at the Dunedin Chinese Garden, the entertainment will include a dragon and lion dance, cultural performances and food stalls.
Dunedin City Councillor David Benson-Pope would speak on behalf of the city and the Chinese Consulate Deputy General is travelling from Christchurch to speak.
The finale at 10pm will include fireworks and a laser lights show.
Dunedin City Council community events advisor (cultural) Vicki Lenihan said she was expecting about 8000 people would attend tonight, about the same number as last year.
''It's the community that drives this event, the city really values its Chinese families and their long history in Otago, as well as Shanghai being our sister city.
"It's a special evening for Dunedin."