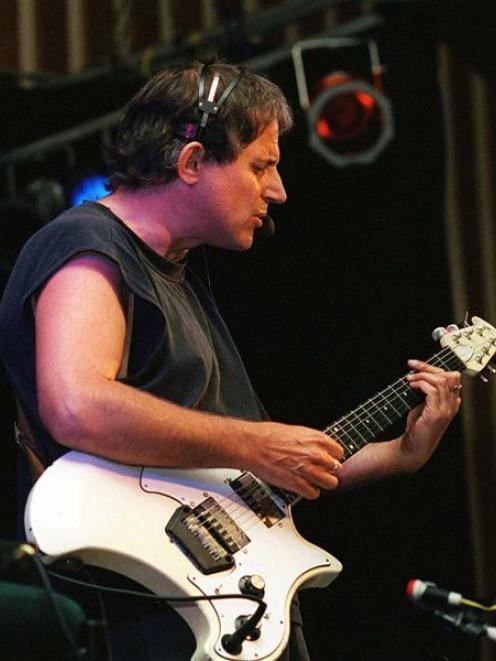 Chris Knox, a pioneer of the Dunedin Sound, is in hospital after a stroke, but the 57-year-old musician is already showing signs of his former self, friends say.
News reports the musician might never walk again were premature and hurtful to his friends and family, who had gathered to support Mr Knox since he was admitted to Auckland Hospital on Thursday, family friend Roy Colbert, of Dunedin, said.
Doctors were still waiting for the swelling to go down before they were able to offer a prognosis, he said.
Mr Colbert had been in contact with former Dunedin-based musician Shayne Carter, who visited Mr Knox in hospital.
"When he was there, someone came in to see Chris and asked him if he wanted any help with religion. Chris just rolled his eyes . . . That's the Chris Knox we all know."
Mr Colbert said the Invercargill-raised musician made a big impact on the Dunedin music scene with his punk band, the Enemy, in the late 1970s, which "began the Dunedin Sound and influenced the like of The Chills and The Clean".
"He is immensely talented."
Mr Knox was also responsible for recording many of the early Flying Nun records and had a cult following in New Zealand and overseas for his recordings with Toy Love, Tall Dwarfs and, more recently, The Nothing.
He is perhaps best known for the "low fi" love song, Not Given Lightly, which was dedicated to his partner, Barbara, and children John and Leisha Ward Knox.
The Chills frontman Martin Phillipps, of Dunedin, said he visited Mr Knox while he was in Auckland to play a gig on Friday.
"If there is anyone who can beat this, it is Chris."