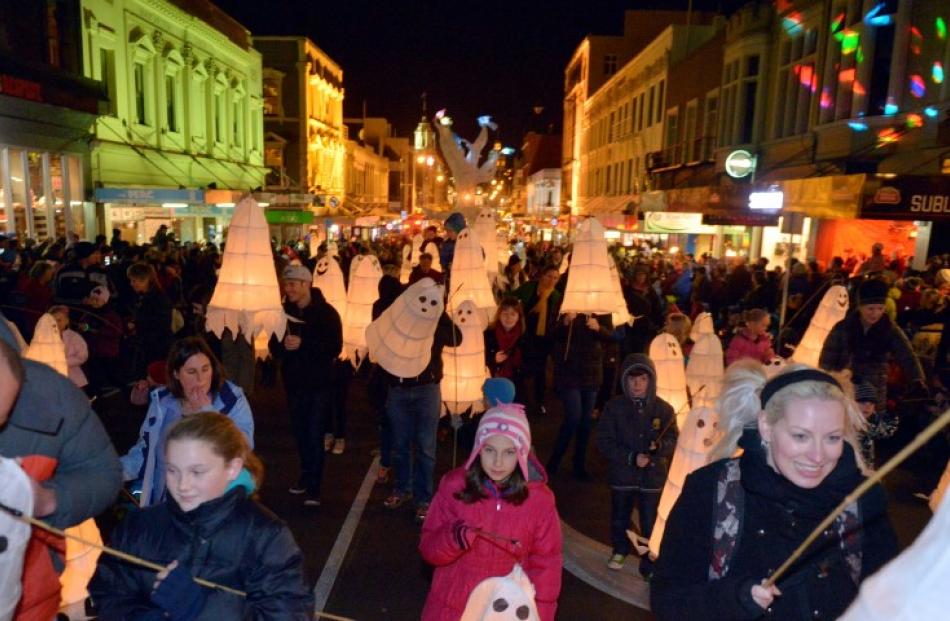 Wind may have put paid to the fireworks display but it didn't extinguish the enthusiasm of the performers and spectators at the 2014 Dunedin Midwinter Carnival.
On a crisp evening on the shortest day of the year, 126 performers carried a range of lanterns, including a new 3m castle and a sizeable swan, to create a fairy-tale "winter dreamland''.
The popular large unicorn and giant snowflakes lanterns returned to be paraded at the carnival again, event spokeswoman Lena Plaksina said.
The performers were joined by more than 800 marchers on the procession, who circled the Octagon twice anti-clockwise, she said.
While strong gusts forced the cancellation of the fireworks display from the roof of the Civic Centre, there was still plenty for the spectators - expected to number about 8000 - to enjoy.
- More pictures in Monday's ODT