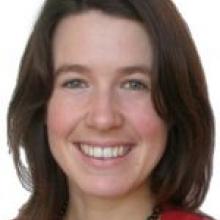 The cost of a quicker response to climate change became harder to pin down than the issue itself yesterday, with an array of estimates thrown into the discussion on the subject.
After a sometimes passionate debate that spanned two days, and a close vote, the council agreed to hasten its work.
The debate goes back to January, when a report to the council suggested bringing the work forward could come at a cost.
The council had planned to spend the next three years investigating how best to respond to the threats posed by climate change.
The work would include a major study on the future of South Dunedin and four other city "hot spots".
Council staff were asked by Cr Jinty MacTavish to investigate ways of accelerating some of the work on hot spots.
A variety of figures were suggested for the work during debate that began late on Thursday, and was concluded yesterday morning.
Staff provided a figure of $170,000, although there was debate on the figure, as the staff member involved also would be doing work other than on climate change.
Cr Bill Acklin said he did not believe climate change was a council responsibility.
Instead, it was an issue for the Government.
There was no evidence the work should be done urgently and, considering the rates rise stood at 7.7%, he did not support what he said was the $85,000 cost.
Cr Chris Staynes said he supported accelerating the work.
The council was making a significant investment in areas that might be affected, including work it was considering to deal with erosion at St Clair and St Kilda beaches.
Cr Staynes estimated the cost was closer to $50,000 to bring the work forward.
Cr MacTavish said other cities were well ahead of Dunedin in planning for climate change, and the council needed to know if areas where development was planned were viable.
Without the information, it was not possible to make the decisions that had to be made, and there was no indication funding for the work would be coming from the Government.
Cr Syd Brown said he agreed with Cr MacTavish there was a risk-management aspect to the issue, but a report the council had commissioned from University of Otago emeritus professor of geography Blair Fitzharris had said, while there would be problems in the future, there was no need to rush.
Cr John Bezett agreed with those sentiments.
The hearings committee voted to bring the work forward, Crs Acklin, Bezett, Brown, Andrew Noone and Lee Vandervis voting against, and Crs Paul Hudson, MacTavish, Staynes, Teresa Stevenson, Richard Thompson, Kate Wilson and Mayor Dave Cull voting for.