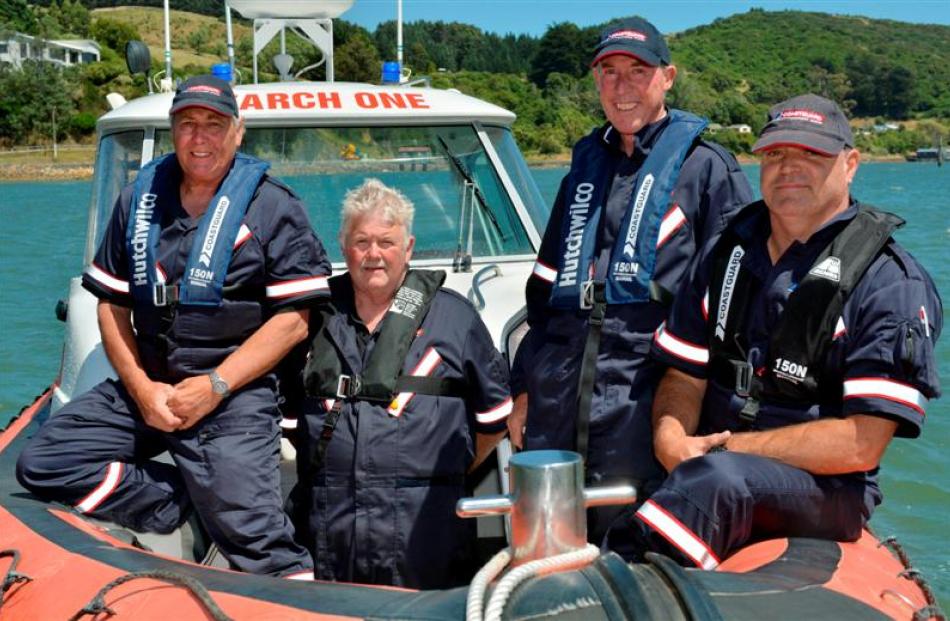 A bigger boat with more power is being tested by Coastguard Dunedin crew, who will formally hand over their present vessel to Coastguard Mackenzie Lakes this weekend.
The new 8.5m Rayglass Protector was more powerful by about 100hp, and held about 200 litres more fuel than Coastguard Dunedin's old 6.8m Naiad.
Its twin 200hp engines and 540-litre fuel tank meant Coastguard Dunedin had a better capability for rescue operations. The boat had more room for patients, better visibility, and extra space.
President Lox Kellas, of Portobello, said the vessel cost about $75,000 and was shipped to Dunedin from Tauranga, having served Coastguard Waihi Beach for almost a decade.
It was the first boat Coastguard Dunedin had owned.
The club's first vessel was on loan as a ''bailment'' and the Twizel crew would continue that loan.
Mr Kellas said the new boat ''Dunedin Rescue'' would be given a new name in due course.
''The priority at this stage is getting the crew familiar with the boat and a new set of drills and operating procedures.''
It arrived on December 31 last year and the official paperwork will be completed today.
Coastguard Mackenzie Lakes crew will be in Dunedin tomorrow to pick up the Naiad.
Mr Kellas said Coastguard Dunedin had raised an ''initial'' amount of money to buy the boat and fundraising by Coastguard Southern Region on the club's behalf provided the rest.
Coastguard Dunedin comprises 46 volunteers and was involved in 31 rescue missions in the 12 months to June 2012.