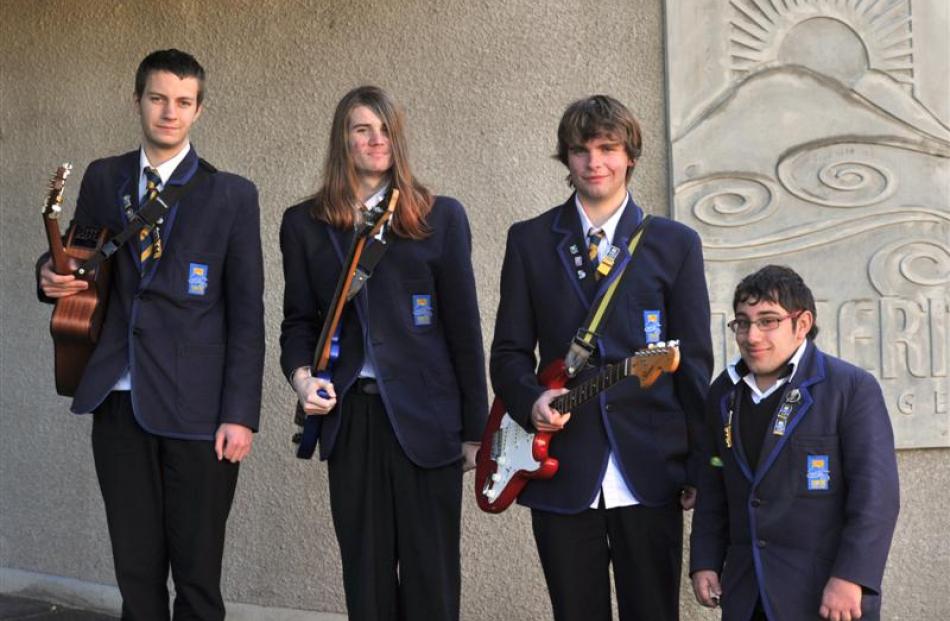 Taieri College musicians appear to have taken the lion's share of places in the Otago Regional Final of the Smokefreerockquest this year.
About a third of the 12 actsto take the stage at Sammy's on Saturday are from Taieri College. Their aim is to reach the national finals later this year.
Haze Harrington is one of two acts selected to compete in the new solo/duo category, and The 3rd Degree and The Elements have been selected among 10 bands to compete in the regional final.
The Flat Passengers, made up of pupils from Taieri College and Logan Park High School, were also selected as one of the regional finalists.
They were among 40 Taieri College pupils who took part in the regional heats last month.
Taieri College head of music Chrissy Cochrane was delighted with the level of success from her pupils.
''We've got some highly committed and enthusiastic students, and they are prepared to do the extra work needed to reach this level of success.
''It's also important to note that The Elements are all 12 years old, and The 3rd Degree is made up of one 12-year-old and the rest are 13.
''They're very young. That shows there is a tremendous future ahead for music at the school.''
Other regional finalists are Kaikorai Valley College soloist Isabelle Mullan, and bands Line Drawing (Kavanagh College, Logan Park High School), Six Years (John McGlashan College, Kavanagh College, King's High School), Chandeliers (Otago Boys' High School), Like a Kid (St Hilda's Collegiate), Resurrection (South Otago High School), Jimmy and the Stale Fingers (Logan Park High School), The Darbies (King's High School).
Smokefreerockquest founder and director Glenn Common said when all regional finals throughout New Zealand were completed, the top regional bands and solo/duos would be judged on videos sent in for selection as national finalists at Q Theatre, in Auckland, on September 27.
The Taieri College musicians are in the hunt for prize packages that include musical gear worth $13,000, inclusion on the NZ On Air Kiwi Hit Disc, radio promotional support, and video play on youth music channel FOUR.