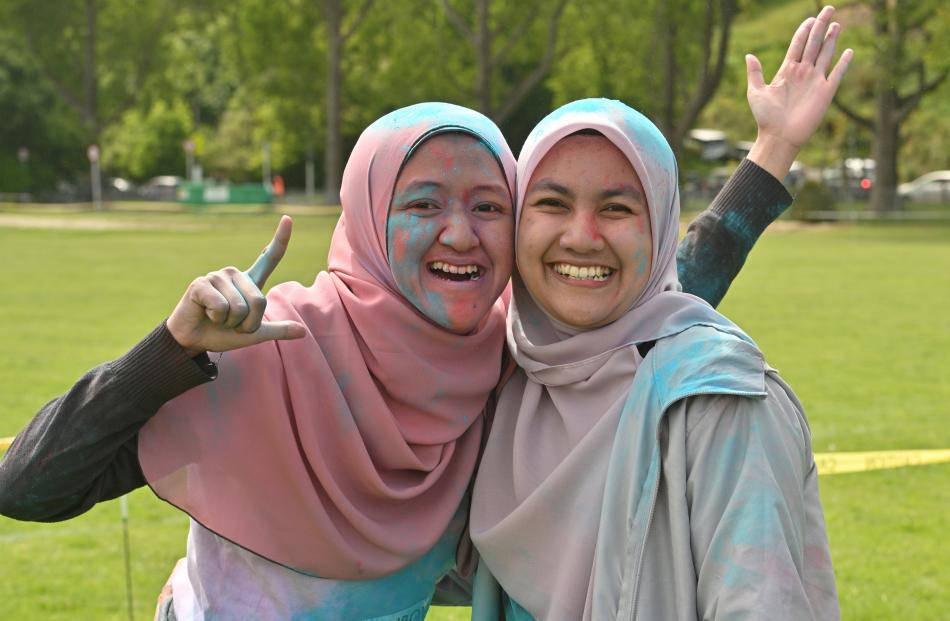 The Rainbow Run in Dunedin was family fun for some.
For others, yesterday's event was a chance to unwind with friends.
University of Otago PhD student Zohaib Amjad said it was a stress-reliever.
Mr Amjad, from Pakistan, has been studying therapies for prostate cancer and using computer software to understand how drugs interact with protein molecules.
He had quite a few friends at the Night 'n Day Rainbow Run, in which he took part for the first time.
Among his friends was Zahra Rahmani, a tourism PhD student from Iran.
She said the event reminded her of Indian cultural festivals.
Miss Rahmani was impressed by how excited parents got about the involvement of their children.
Mark and Kushla Glover's children — Liam (6), James (8) and Freya (11) — had plenty of energy on their 5km run.
"We couldn't keep up with the youngest," Mr Glover said.
"Then I couldn't keep up with Kushla and the 8-year-old."