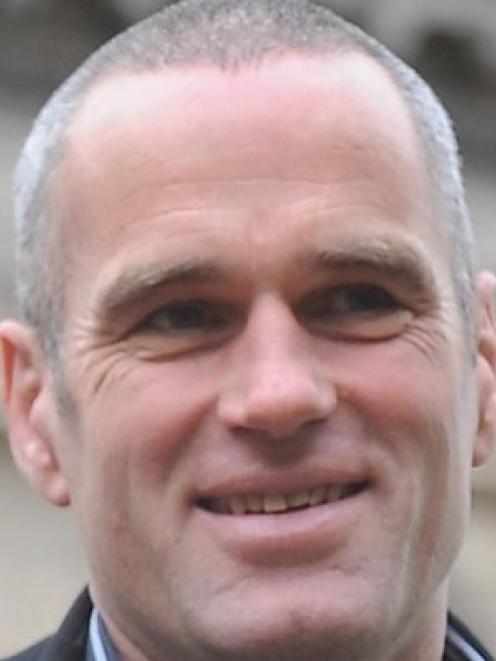 The manager of the Dunedin City Council's economic development unit says it was a "hard call" to resign just as the city embarks on a new push to improve its financial fortunes.
Peter Harris yesterday confirmed he had resigned and would leave the council on December 21 after a decade of working within the unit.
He is taking on a new role at Otago Polytechnic, becoming an innovation facilitator at the institution - focusing on new trends in learning - early next year.
Mr Harris said it was a tough time to leave.
The council had partnered with six organisations, including the University of Otago and Otago Southland Employers' Association, to produce the development plan, which was aimed at creating 10,000 new jobs and boost individual incomes by $10,000 per annum, over the next decade.
"I think the economic place we're at at the moment is a really interesting one, in that the strategy's been signed up to by six organisations, which I think is pretty unique across the country."
He was also encouraged to see business people who were "engaged" by the new approach.
"They actually have read it and they get it, they can articulate it and they are positive about it. I think that sort of buy-in is really exciting.
"I think there's a sense in Dunedin that we can't rely on other people to move the city forward. We've got to get on with it ourselves."
Criticism from some quarters the council did not do enough to support business had been a challenge, as had the departure of Fisher and Paykel from Dunedin, which helped fuel a perception Dunedin businesses were "dying off", he said.
That overlooked other innovative and successful companies within Dunedin, which were "doing some incredible things" but often remained hidden, he said.
Having an economic development unit within the council had both advantages and disadvantages, as its efforts could sometimes be "tarred with council decisions that businesses aren't going to agree with".
However, Mr Harris believed the EDU team was "reasonably well respected out there", and could help intervene and advocate for businesses "in a way that you wouldn't be able to if you were outside of council".
"It's not to say council can't do it better, and I think it can . . . it's an ongoing challenge."