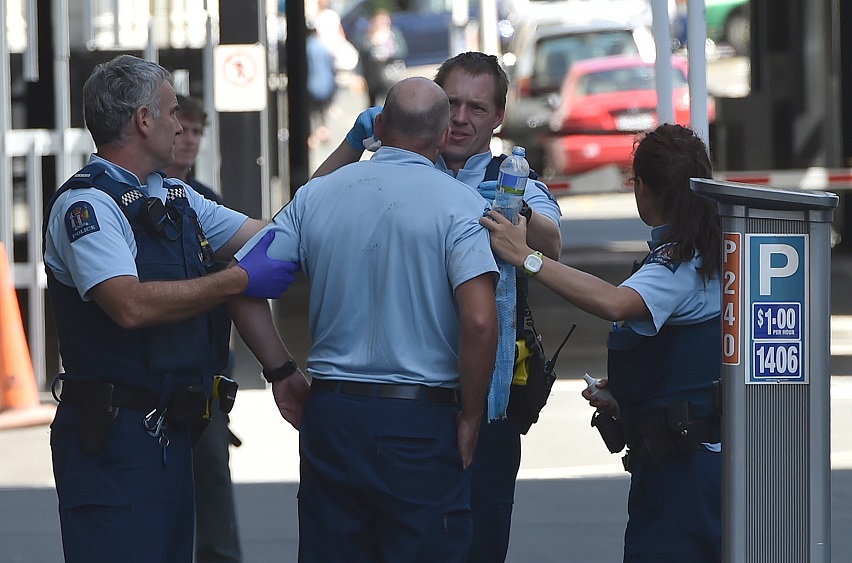 A policeman has been left bleeding and sore after being hit by a bottle thrown by an alleged bottle store robber.
A witness said Sergeant Nathan White was chasing the alleged offender about 3.30pm, when the man threw a bottle at the officer's head.
Another witness said another officer apprehended the person soon after, near the corner of Bond St and Water St.
''He went down pretty hard.''
Sgt White was left bleeding and in pain, and was supported by fellow officers until an ambulance arrived.
The scene was cordoned off and many onlookers gathered to watch the incident unfold.
In a statement police said Sgt White was treated at Dunedin Hospital for ''moderate facial injuries''. 
''He is in good spirits despite his injuries.''
A 20-year-old man was arrested and is due to appear in Dunedin District Court on Friday, facing several charges.